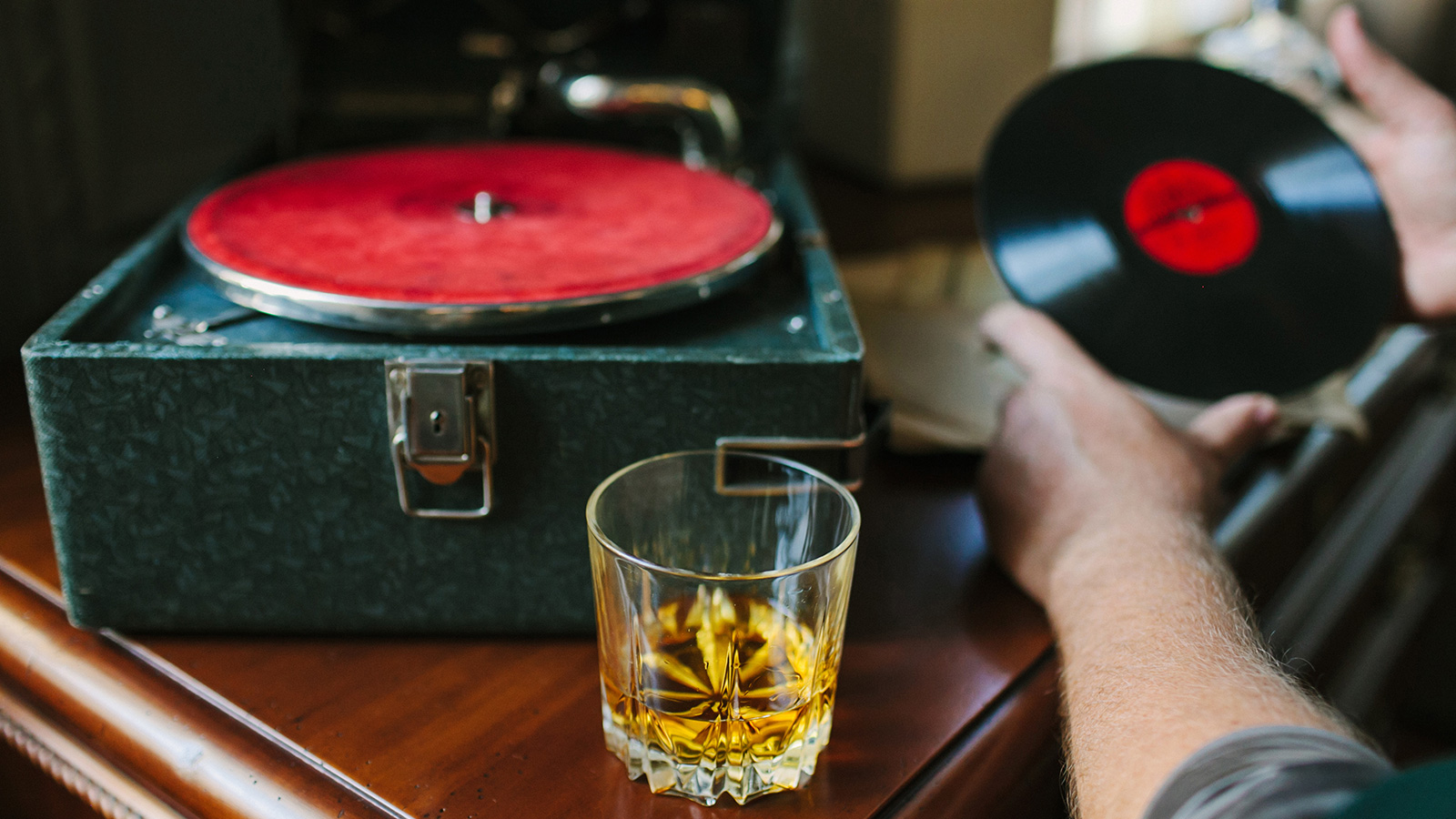 Drinking whiskey is experiential and requires almost all of the senses—you see the color and clarity, feel the glass in your hand, smell the range of aromas, and of course taste the final product. Other than an initial splash, you can't much hear whisky, but adding music can elevate the experience.
The 60th Annual Grammy Awards take place on January 28th (7:30 p.m. EST), and—much as every whisky is unique—the nominees for Album of the Year show off a range of diverse talent. We found a great whisky for every album, from the layered lyricism of Kendrick Lamar to the cool pop of Lorde. Give these pairings a try, or let us know your own recommendations. Sipping despacito is up to you.
Music-Friendly Whiskies to Drink with Grammy Nominees
Jay-Z, 4:44 with The Dalmore Cigar Malt Reserve (92 points)
Could there be a more perfect pairing than Jay-Z's latest and The Dalmore Cigar Malt Reserve? Of Jay's 13 solo albums, two of the most seminal (Reasonable Doubt and The Blueprint) show the rapper holding a cigar, and like Dalmore, his reputation speaks for itself. Plus: Cigar Malt Reserve is bottled at 44% ABV. From his birthday and wedding anniversary to his most recent album title, the number 4 has long been a motif in Jay's life and music.
Bruno Mars, 24K Magic with Mars Iwai Tradition (85 points)
Over the course of three albums, Bruno Mars has displayed a deft ear for hits, perhaps in part to his understanding of musical tradition. Influences range from Elvis and Michael Jackson to Stevie Wonder and Bob Marley, with Mars following in their footsteps as a chart titan himself. His most recent single, "Finesse (Remix)," harkens back to 90s hip-hop swing. Mars Iwai Tradition shares both a name and philosophy with the chart-topping star.
Kendrick Lamar, DAMN. with Crown Royal XO (92 points)
Many a fine dram has made us say "damn," but Kendrick Lamar's latest evokes a feeling of regality. On "DNA," King Kendrick raps that he's got "loyalty, got royalty inside my DNA" and so, too, does Crown Royal, introduced in 1939 as a tribute to the British monarchy. Crown Royal XO is a blend of 50 whiskies, complex and layered just like a Kendrick verse. As well, he has an upcoming collaboration with The Weeknd, who signs artists to his own XO label.
Childish Gambino, Awaken, My Love with Balvenie Caribbean Rum Cask 14 year old (89 points)
Childish Gambino, known offstage as Donald Glover, manages to excel at a number of skills—rapping, singing, acting, writing, comedy—all at once. Crossover talent doesn't come around often, but specially finished whiskies like Balvenie Caribbean Cask, finished in a rum barrel, show off equal range and wide appeal, with award-winning quality.

Lorde, Melodrama with Tullamore D.E.W. 15 year old Trilogy (88 points)
Lorde is from New Zealand, but the island nation's native whiskey, like the Dunedin DoubleWood, is pretty difficult to get. The pop queen is, however, half Irish, and like Irish whiskey, her music is composed of a blend of unique styles. Try Tullamore D.E.W. 15 year old Trilogy, described in our Buying Guide as having "a terrific composition," with her similarly lauded sophomore album.