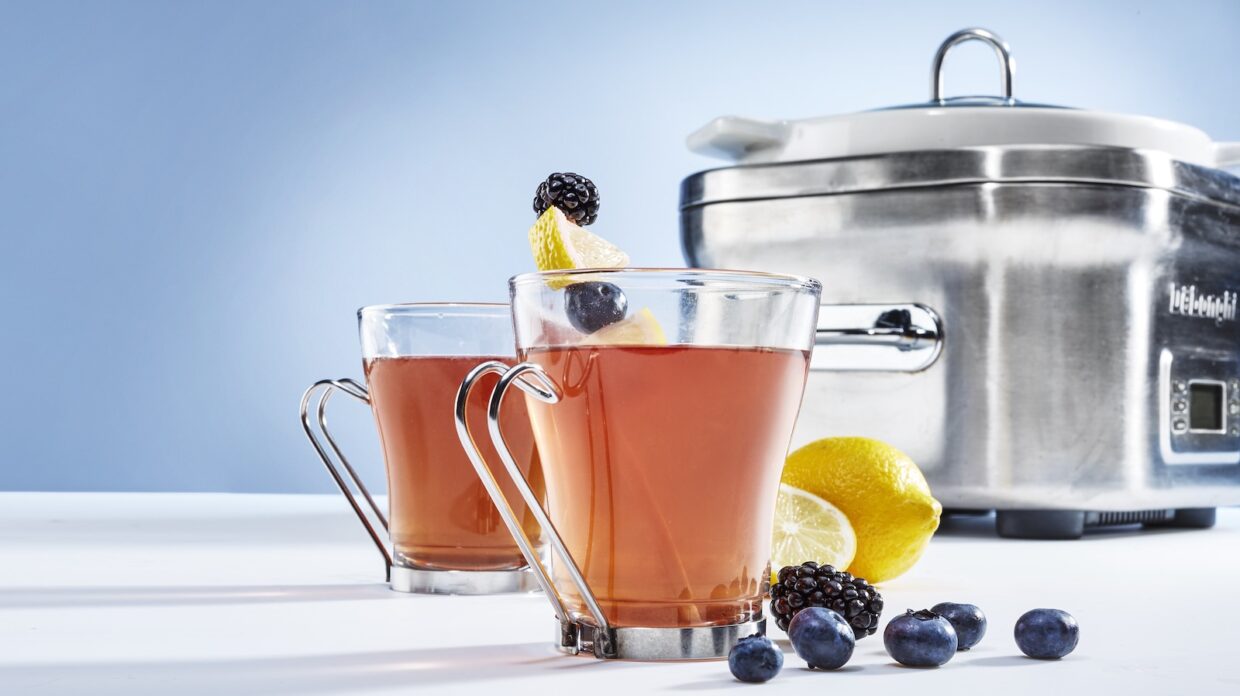 Slow cookers meld the flavors of hearty soups and savory stews, and they can do the same for cocktails. A Crock-Pot is the perfect vessel for make-ahead cocktails infused with warm fall spices. "Make sure the Crock-Pot is on a low setting," says Christoph Dornemann, bar manager at Arnaud's French 75 Bar in New Orleans, "and have extra stored in the fridge to top off after the Crock-Pot is more than halfway empty." With guests able to serve themselves, slow-cooker cocktails are like set-it-and-forget-it entertaining.
Get Cooking With These Heated Recipes
Add some tropical fruit to the popular spiked hot cider with this recipe which incorporates summer and fall flavors.
This Hot Toddy riff gets its name by combining Kentucky bourbon with the French aperitif Dubonnet Rouge.
This fruity take on the classic Hot Toddy uses maple syrup, blackberry jelly, and a Tennessee whiskey base.
Part Irish Coffee, part Manhattan, this bourbon-based cocktail is perfect for a brisk fall day.