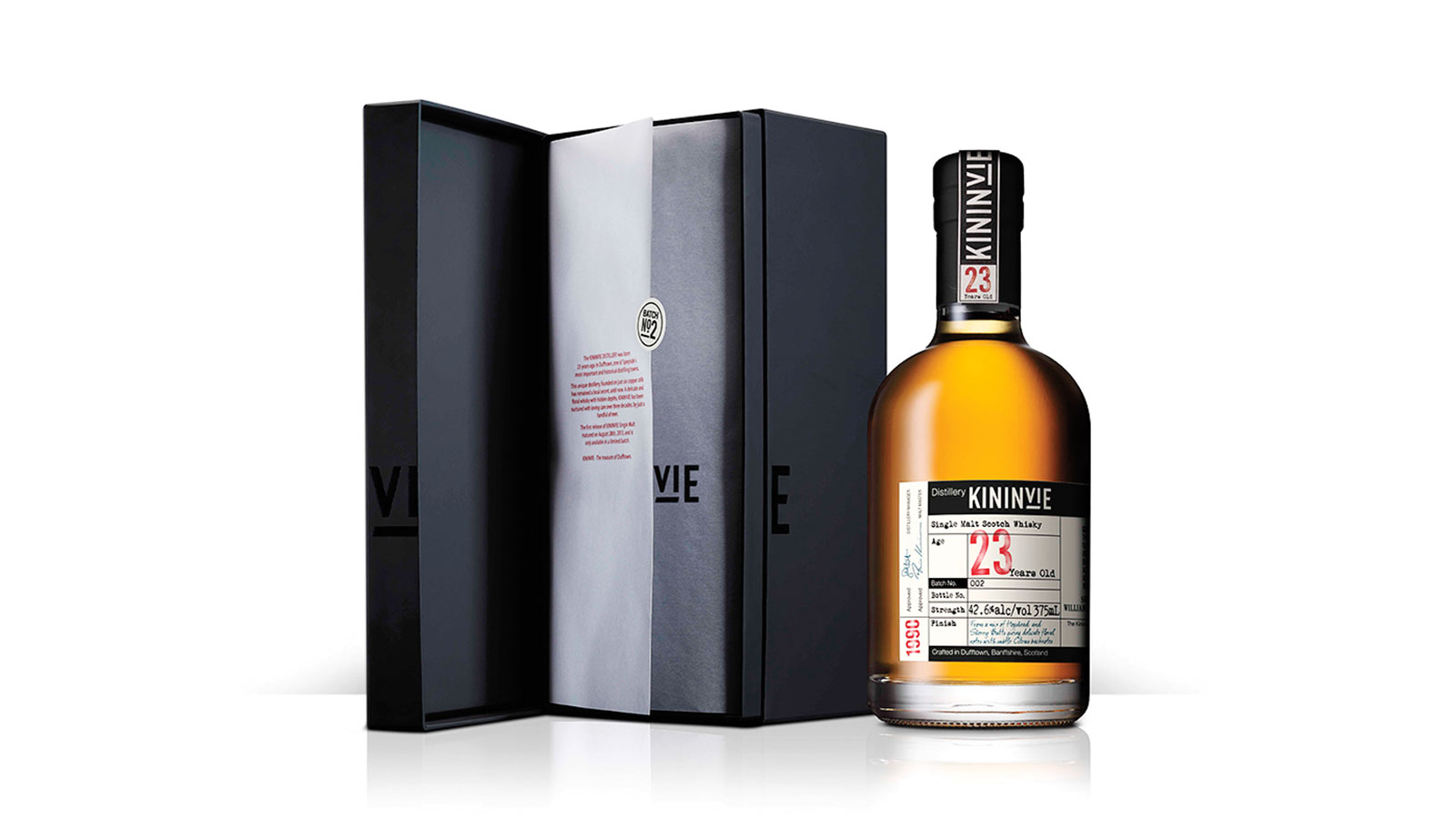 William Grant & Sons, better known for their Glenfiddich and Balvenie single malts, have finally begun releasing stocks from their third Speyside distillery, the little-known Kininvie. Established in 1990, the bulk of the distillery's output has until now been used for blending. At last, however, Grant's has started to let out some limited quantities but, disappointingly for U.S. drinkers, given priority to the UK and Taiwan.
The oldest whisky available is Kininvie 25 year old Special Release #1 "The First Drops," and just 1,500 bottles will be made available. Though Taiwan will receive a healthy allocation, around one-third will remain in the UK, suggesting that this will be the best market in which to track down a bottle (at 61.4% abv, you can expect to pay around $650). However, it will probably be worth the effort: malt enthusiasts will be keen to try the very first whisky ever distilled from this secretive Speyside distillery. Shrewd collectors are anticipating a significant price jump on the secondary market.
Alongside this release comes Batch 3 of the Kininvie 23 year old expression (42.6%). Batch 1 was a Taiwan exclusive, with U.S. and EU drinkers having the opportunity to sample Batch 2, which promptly sold out.  Once again, Batch 3 will be restricted to Taiwan, China, and European markets.
When trying to track down a bottle and comparing prices, be aware that Kininvie is sold in 350ml bottles only, around half the size of a standard bottle.