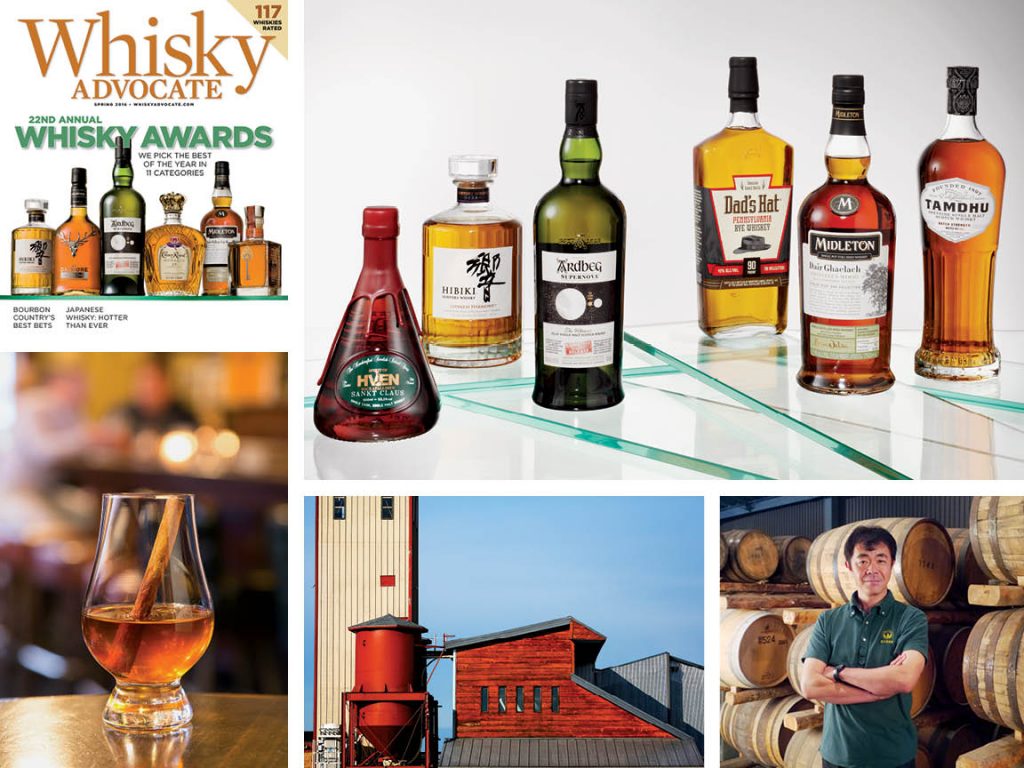 Spring 2016: Bourbon Country & More
On the hunt for a special bottle? Look no further: We name the best-tasting, most significant, and most important whiskies of 2015 in our 22nd annual awards.
Planning a trip through bourbon country? It's all been mapped out for you, with guides to Kentucky's distilleries and whiskey attractions, as well as the top places to eat, drink, and stay at every stop on the Bourbon Trail. Plus, read Chuck Cowdery's take on the present and future of America's native spirit, and Fred Minnick's explanation of why your whiskey is costing more these days.
Peer into our crystal ball for a peek at the Japanese and Scotch whisky scenes, take a wild ride in a vintage Morgan sports car up and down Scotland's whisky route, and discover much more in this issue.
Subscribe to Whisky Advocate