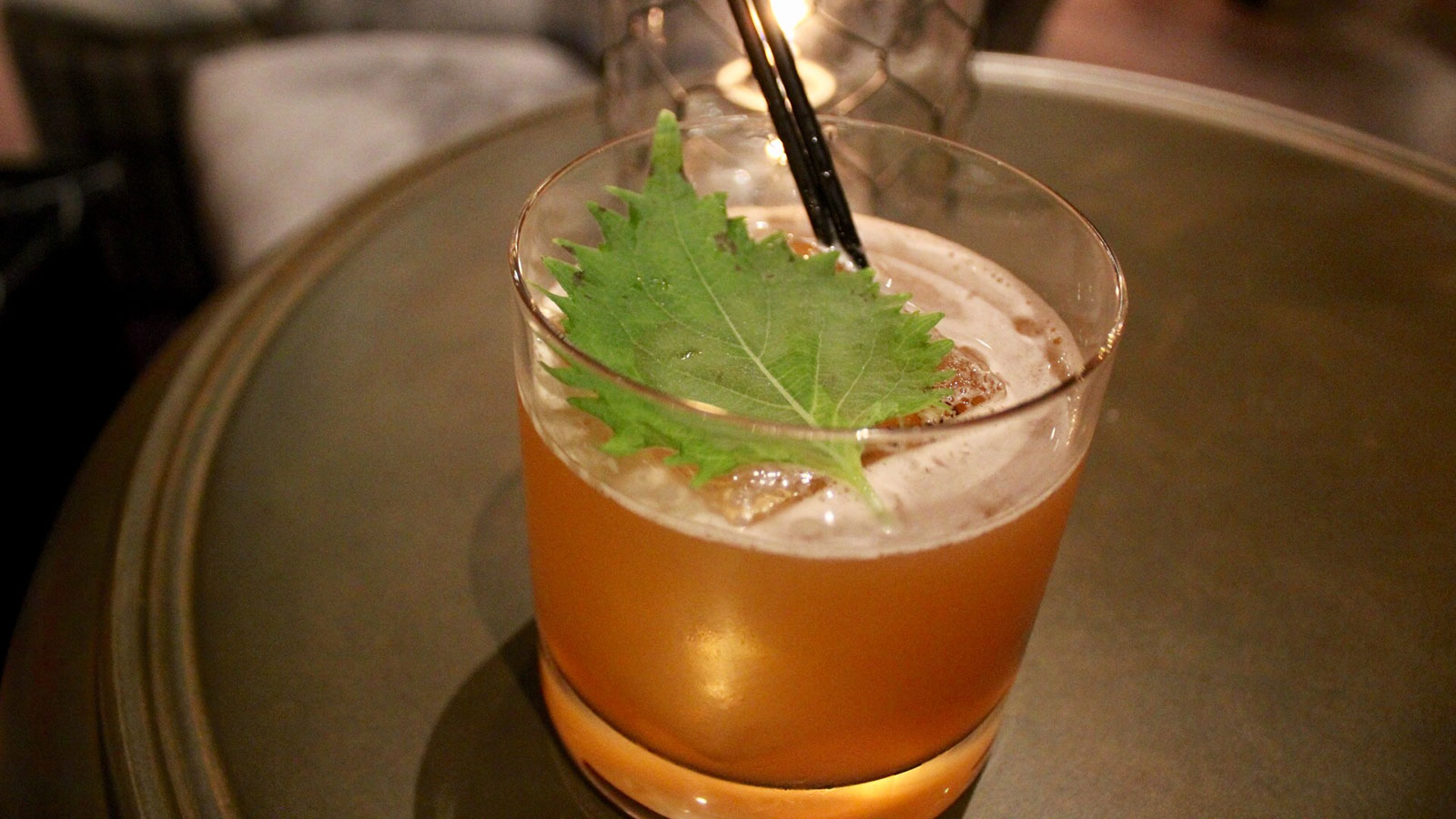 Arturo Cole, bartender at Monkitail at The Diplomat Beach Resort in Hollywood, Florida, created the Honey Rush based off a cocktail his late grandfather used to make during the holidays in Venezuela. "It's the perfect mix of spicy notes from the whisky, mellowed by the honey syrup, with herbal notes from the shiso," he says. If you can't find shiso, use fresh basil or mint.
INGREDIENTS
20 oz. Iwai or other Japanese or American whisky
10 oz. lemon juice
7 ½ oz. rich honey syrup (recipe below)
10 dashes Angostura bitters
10-12 shiso leaves (or basil and/or mint leaves)
Garnish: quartered shisho leaves (or basil or mint)
DIRECTIONS
Add all ingredients to a punch bowl and whisk well to combine. Garnish with quartered shisho leaves. Place punch bowl inside a larger bowl full of ice to keep it chilled and avoid diluting the cocktail. Serve with large cubed ice on the side for guests to help themselves.
How to Make Rich Honey Syrup
¾ cup honey
3 ¼ cup warm water
Stir honey and water until blended. Let cool to room temperature. Keep in an airtight container at room temperature for up two months.