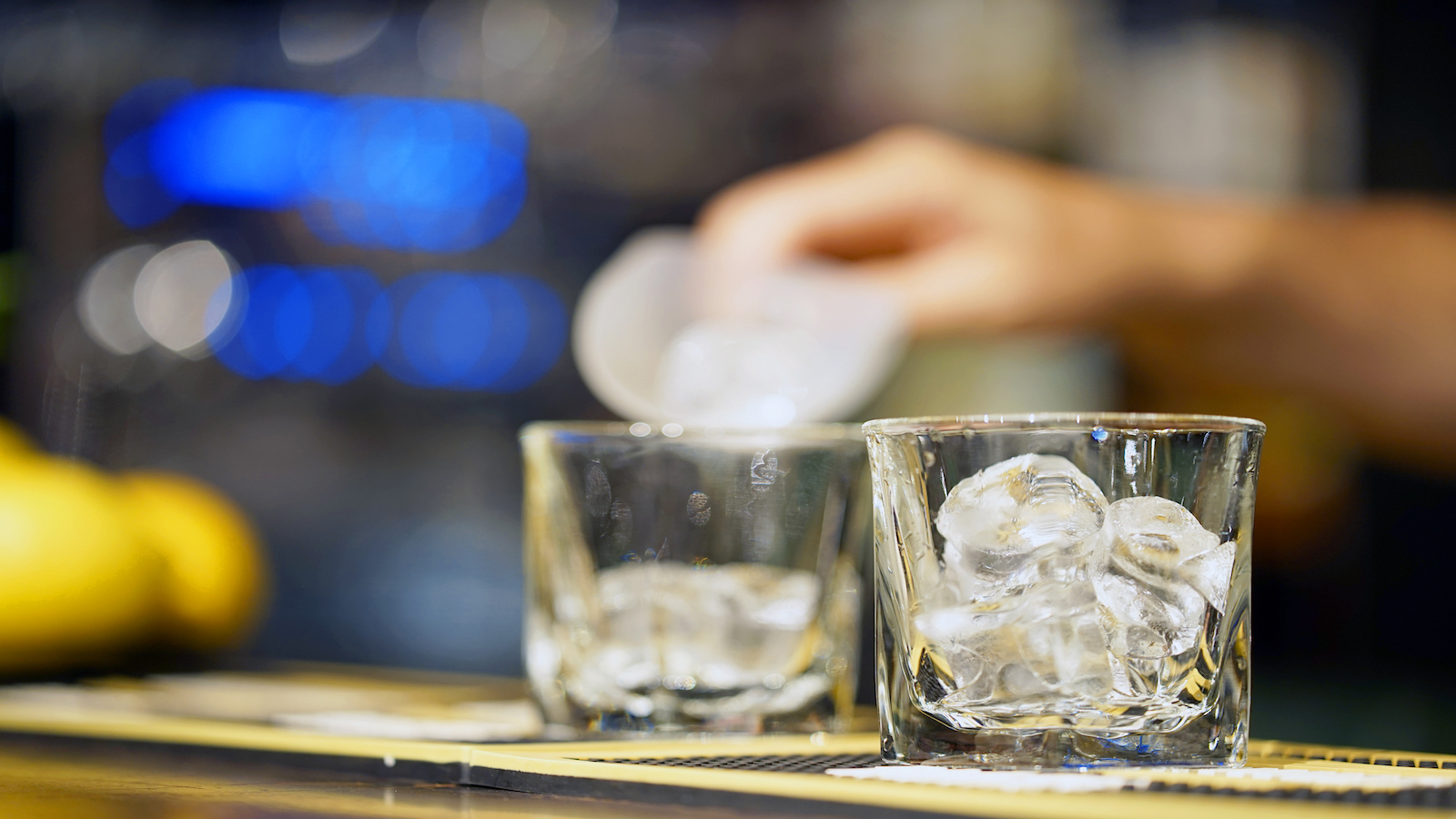 Your favorite bottle of whisky could soon carry a heftier price tag thanks to 25% tariffs the U.S. began imposing on Oct. 18 stemming from a 15-year international fight over the airplane industry. The tariffs target around $7.5 billion of European goods—including single malt scotch and whiskeys from Northern Ireland. "This is a really serious situation for the industry," Scotch Whisky Association strategy and communications director Graeme Littlejohn tells Whisky Advocate. "And particularly for our small and mid-size member companies, who predominantly deal in single malt."
Littlejohn notes that after the EU imposed a 25% retaliatory tariff on American whiskey in 2018 in response to U.S. steel and aluminum tariffs, exports to the EU dropped by 21%. "We would expect a similar, if not larger, market loss from the more recent U.S. tariffs— something around [a] $130 million [loss] in the first year," he says. "That would obviously be a very damaging situation for the industry as a whole."
Scotch importers and spirits companies now face difficult choices leading up to the busy holiday selling season, although few are openly commenting on their intentions. Bruichladdich said on Twitter that it would levy a 25% increase on U.S. orders, but declined multiple requests from Whisky Advocate to clarify or expand on its statement. Diageo referred Whisky Advocate to a prepared statement, but didn't respond to multiple requests for additional comment. "We will be taking measures to mitigate the effect of these tariffs on our scotch single malts and liqueurs portfolio," a spokesperson for the company said. "As a result, we do not expect a material impact to our business. We continue to closely monitor this dispute and would not be immune from a further escalation. We are concerned, however, about the impact on smaller, independent scotch distillers and the damage this could do to industry exports and jobs across Scotland." Pernod Ricard declined to comment, while William Grant & Sons told Whisky Advocate that the company is "fully aligned with the Scotch Whisky Association's position on this matter, and defer to them for comment."
Prepared for the Worst
But several importers were willing to talk about what the tariffs will mean for their businesses. Raj Sabharwal—founding partner of Glass Revolution Imports, which imports a range of single malts—tells Whisky Advocate that his company put a shipment on hold as soon as he learned that the World Trade Organization had given its formal go-ahead for the U.S. to impose the trade sanctions; the shipment would have arrived after the Oct. 18 deadline. "We didn't want the container coming in, and then being shocked at the prices," Sabharwal says. "Our main concern was selling goods into the marketplace at a higher price, and then when the tariffs were removed, having higher-priced whiskies in the retail system—this would be very difficult for distributors, retailers, and consumers."
Fortunately, Sabharwal had already prepared a temporary buffer. "We did stock up on some items in anticipation of the tariff," he says, noting that the strategy has paid off in the short term. "We're seeing an uptick in sales because people want to try and grab product before it ultimately goes up in price"—something Sabharwal sees as inevitable if the tariffs continue, although he's working with his suppliers to minimize any impact on consumers' wallets. "We are obviously hoping that the tariff is short-lived," he adds. "If not, the result will be increased prices for consumers, and most likely a decline in [sales of] Scottish single malts."
Sabharwal acknowledges that smaller companies like his are more vulnerable than the industry's juggernauts. "Being a small importer, I think we would be more negatively affected, because the big brands—Diageo, Brown-Forman, Pernod [Ricard]—have their own import companies in the U.S. that are able to absorb" some of the cost, he notes.
But Sabharwal's main concern is how the measure could ultimately affect single malt fans stateside. "It's not the supplier or the producer that pays [the tariff]," he explains, but rather the importer. "Then it multiplies into the retail consumer chain. By the time the consumers get [the whisky], it could have a 20% to 24% price difference. For somebody used to paying $40 a bottle, and all of a sudden, it's $50, that's going to be significant."
"The tariffs are one of the worst things to happen to this industry since World War II." —David Othenin-Girard, K&L Wine Merchants
Before the tariffs went into effect, Sam Filmus—president and co-founder of ImpEx Beverages, which imports Islay single malts Kilchoman and Port Askaig—airfreighted 19 additional pallets of single malt to last through the holiday selling season. As a boutique importer, "we are very, very scared about how the tariffs will impact us, our suppliers, our prices, and, at the end of the day, the consumer that enjoys our whisky," he says. Moving forward, Filmus and Kilchoman founder and managing director Anthony Wills agreed to swallow the cost of the tariffs, at least through next March, splitting it fifty-fifty to spare consumers from higher prices. "I think in the long run, it is going to be beneficial for the brand," Filmus says. "[It will allow] more people to get a hold of the bottles they're shopping for."
But that doesn't mean ImpEx or the distillers they work with can absorb the cost indefinitely. "It's my hope and belief that the tariffs are temporary," Filmus says. "However, we need to be prepared for the worst." He suspects a 25% increase on a collectible Port Askaig 45 year old that already sells for $2,000 could be more than some consumers are willing to spend. "This is what causes sleepless nights," Filmus says. "We're trying to build this business [but] people will not be able to buy whisky anymore because it's so expensive."
Higher Prices on the Shelf
Yet importers aren't the only ones mulling over what the tariffs mean for their businesses. Retailers are also grappling with tough decisions that could have an impact on whisky drinkers. New York City's Astor Wines & Spirits has announced on its website that the tariffs "will increase pricing" on "select imported wines…and spirits" including single malt scotch. But customers shouldn't panic yet. "Any price increases on our retail shelves would only be directly related, on a case-by-case basis, to reflect increases incurred on our end from the supplier and distributor, and the increases will correspond to the percentage levied to us by the other two tiers," Astor spirits buyer Nima Ansari says. That means that any shelf-price markups at Astor would reflect only what the supplier, importer, or distributor didn't absorb. "This is an ongoing process, and very case-by-case," Ansari adds. "Just because the tariffs are technically in effect as of [Oct. 18] doesn't mean prices categorically go up 25% immediately. We will continue to monitor all the moving parts and try to ensure we are providing the best possible value to our customers."
Illinois-based Binny's Beverage Depot is taking a similar approach. "Binny's is not planning on raising prices," communications director Greg Versch says. "We haven't seen an increase in our costs, so it's far too early to speculate what might happen. We'll do our customers the service of keeping our prices low until we see a clear increase in our costs." K&L Wine Merchants spirits buyer David Othenin-Girard, meanwhile, declined to comment on specifics, but offered Whisky Advocate a blunt view of the broader issue: "The tariffs are one of the worst things to happen to this industry since World War II."
Less Scotch for the U.S.
The tariffs are also a blow to single malt scotch distilleries themselves. William Wemyss, director of Kingsbarns Distillery in Fife, debuted the inaugural Dream To Dram single malt in Europe last January, and was planning a U.S. launch for January 2020—but the tariffs have ground that idea to a halt. "We are going to push back our launch and wait for the dust to settle and see what happens," Wemyss tells Whisky Advocate. Still, Wemyss refuses to dwell on the negative. He's now aiming for a U.S. launch in the second half of 2020, and in the meantime will focus on other established markets, shifting bottles intended for the U.S. to Europe and Asia.
"We're optimistic, us Scottish people," Wemyss adds. It helps that he has an existing whisky brand, Wemyss Malts, which offers a range of blended malts that are exempt from the tariffs. "Whilst it is very frustrating to have had the single malt tariffs imposed, there was at least some sort of silver lining," he says. "If your bottle of Macallan goes up 25%, as a consumer, you're going to be more open to trying other things. That might be a bourbon, a blended malt, [or] a Japanese whisky. That's the opportunity for us."