Fall is right around the corner, which means lots of new whisky is about to hit shelves—including many limited-edition bottles. Diageo released full details for its 2017 Special Release collection—which, for the first time, includes a blended malt using whisky from all 28 of the company's active malt distilleries—and Old Forester has announced this year's Birthday Bourbon. Full details are below, but know this: There are two versions of Birthday Bourbon this year, each bottled at a different proof. Certain states will get one or the other proof, while Kentucky will get both.
Also coming out this week: the first expression of Port Askaig available in the U.S. The Port Askaig brand brand is a series of single malts from undisclosed Islay distilleries, and past expressions have received a range of scores from Whisky Advocate reviewers. We look forward to trying this new one.
In addition, The Dalmore is making its 25 year old single malt available for purchase at retail for the first time (it was previously sold only at bars and restaurants). Just 1,000 bottles are coming to the U.S. Read on for full details.
Old Forester Birthday Bourbon 2017
Style: Bourbon
Origin: Kentucky
Age: 12 years old
Proof: 47.7% ABV or 48% ABV
Price: $80
Release: September 2nd, 2017
Availability: Limited edition—roughly 20,000 bottles
Need to know:
This year's limited-edition Old Forester Birthday Bourbon came from a total of 120 barrels—93 from the fourth floor of Old Forester's G warehouse, and 27 from the fifth floor of the K warehouse. The G barrels contained spice-forward whiskey, while the K barrels had more rounded sweetness. Interestingly, part the batch's proof dropped in the transfer process between holding tank and bottling line. Old Forester says that's due to alcohol vapors evaporating. So the bourbon will be available in two proofs: 48% ABV (about ¾ of the bottles) or 47.7% ABV (¼ of the bottles). Florida and Georgia will receive the lower proof expression, while other states will get the higher proof one. Lucky Kentucky will receive both.
Whisky Advocate says:
Now in its 17th release, Old Forester Birthday Bourbon has been a hot commodity for the last several years—just try to find a previous year's bottle anywhere on a store shelf. With the 2017 release coming in at two different proofs, expect eager fans to attempt to snap up both, tightening the supply even further. If you're hoping to score a bottle for yourself, start calling your local liquor stores to see who will be getting some and whether they're planning to sell right off the shelf, hold a lottery, or find some other way of distributing their allocation.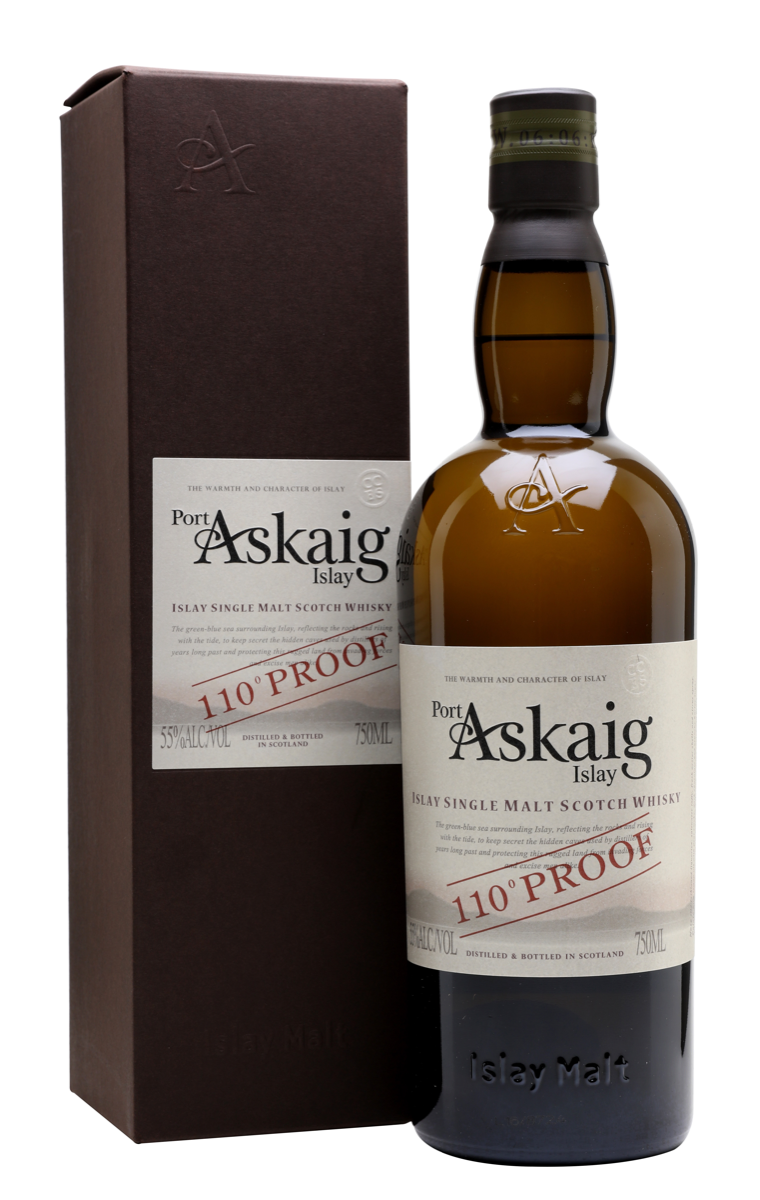 Port Askaig 110 Proof
Style: Single malt
Origin: Scotland (Islay)
Age: Not stated
Proof: 55% ABV
Price: $75
Release: September 2017
Availability: 3,300 bottles for the U.S.
Need to know:
The Port Askaig brand comes from undisclosed Islay distilleries. It is owned by Sukhinder Singh of The Whisky Exchange and his company, Elixir Distillers, and has been available in the UK for some time. This is the first release for the U.S., although there will be more to come in 2018.
Whisky Advocate says:
You might think that Port Askaig's single malts all come from the one distillery at Port Askaig on Islay (Google if you don't know which one that is), but that's not actually the case. The brand sources single malt whisky from multiple Islay distilleries but bottles them separately, with batches ranging in size from 2 to 40 casks. Port Askaig's tasting notes for this expression note that it has a lot of minerality with flavors of lemon oil, peat smoke, dark chocolate, stewed apple with cinnamon, and dried apples and pears.
The Dalmore 25 year old
Style: Single malt
Origin: Scotland (Highlands)
Age: 25 years old
Proof: 42% ABV
Price: $1,300
Release: August 2017
Availability: 1,000 bottles for the U.S.
Need to know:
This 25 year old expression of The Dalmore was previously only for sale in bars and restaurants. Now it's available, in small quantities, at retail.
Whisky Advocate says:
When Whisky Advocate reviewed The Dalmore 25 year old in 2014, the whisky cost $975 and scored 90 points. Our reviewer noted aromas of vanilla, figs, toffee, and oranges, and flavors of peaches and milk chocolate, with a licorice-ginger finish.