Scotch lovers rejoice! Our Fall 2022 issue is on newsstands now, and inside we explore the many wonders that Scotland has to offer including golf courses, hotels, coastal adventures, and of course, loads of great whisky. The issue features over 125 whisky reviews with some stellar 30 year old single malt scotches leading the way. Additional styles earned high marks as well, and you can explore 10 high-scoring whiskies from the Buying Guide or dive into the full slate of reviews to find your next dram.
And there are even more new scotches to celebrate this week, specifically from Islay. Lagavulin unveils the latest Offerman Edition whisky, aged 11 years in shaved and re-charred oak casks. Ardbeg goes galactic with its latest release, Hypernova. And on the Irish whiskey front, Teeling has released a 32 year old single malt finished in a purple muscat cask. Read on for full details.
Lagavulin Offerman Edition: 11 year old Charred Oak Cask
Style: Single malt
Origin: Scotland (Islay)
Age: 11 year old
ABV: 46%
Price: $80
Release: October 2022
Availability: Limited; nationwide
Need to know:
The third limited-edition whisky from actor Nick Offerman and Lagavulin is aged in American and European oak casks that are shaved down and then heavily re-charred. It is meant to pair perfectly with a medium-rare steak.
Whisky Advocate says:
The years-long collaboration with Lagavulin traces back to Offerman's "Parks & Recreation" character Ron Swanson. As Offerman tells it, Lagavulin was his favorite scotch at the time, while "Parks & Rec" creator Mike Schur was also a fan. When a script called for Swanson to pull out a bottle of scotch, Schur chose Lagavulin, much to Offerman's delight. Like Swanson, Offerman is a lover of red meat and a skilled woodworker, so this latest release combines those three passions: wood, steak, and scotch. Last year's Offerman Edition was a Guinness cask-finished 11 year old, a whisky so charming and well-made that we named it the 2021 Whisky of the Year. Now, Offerman and Lagavulin are back with an even bigger production and a whisky that is sure to put smoke and wood front and center.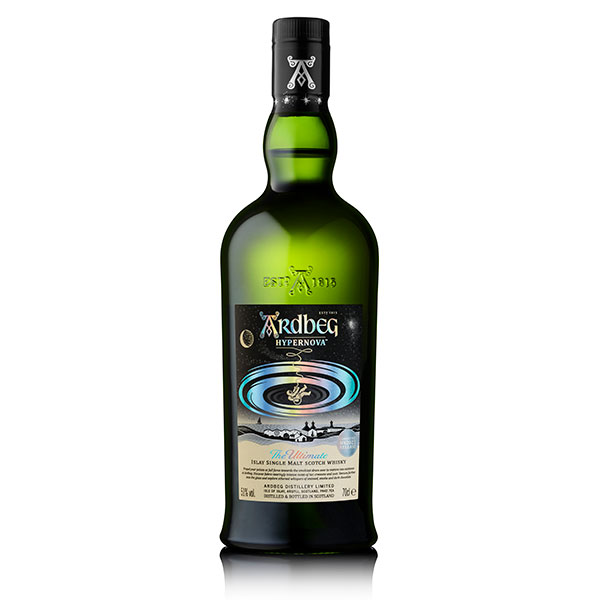 Ardbeg Hypernova (Committee Release 2022)
Style: Single malt
Origin: Scotland (Islay)
Age: Not stated
ABV: 51%
Price: $200
Release: October 2022
Availability: Limited
Need to know:
This is Ardbeg's smokiest whisky yet, with phenol levels in excess of 170 parts per million (ppm).
Whisky Advocate says:
This release joins a long line of Ardbeg Committee whiskies, including Scorch—a single malt matured in heavily charred bourbon barrels—the cask-strength Blaaack, which was finished in New Zealand pinot noir casks, and Fermutation, the longest-fermented whisky in Ardbeg's history. While some Committee releases eventually become available to the public, Hypernova will remain a Committee exclusive; membership is free and open to all, making it a low-stakes proposition.
Teeling 32 year old Purple Muscat Finish
Style: Single malt
Origin: Ireland
Age: 32 year old
ABV: 52%
Price: $3,500
Release: November 2022
Availability: U.S. Exclusive of 283 bottles available in CA, FL, IL, MA, NV, NY, TX
Need to know:
Teeling Whiskey has announced the first release in its Very Rare Casks collection: A 32 year old single malt finished for 4 years in a purple muscat cask.
Whisky Advocate says:
While Teeling Distillery in Dublin is making a name for itself with single pot still whiskeys, the lineage of great-aged Teeling single malts comes from Cooley Distillery, which John Teeling, father of Teeling founder Jack Teeling, operated from 1987–2012. Master distiller Alex Chasko worked at both distilleries, and selected this single malt distilled in 1990 to be filled into a Portuguese purple muscat cask for a 4 year finish. Both the Setúbal and Douro regions of Portugal are known for growing the grapes for this fortified wine. Teeling has used muscat casks before for its Revival series, but this is the first time they have gone to Portugal to find this specific muscat cask type, and it was in the Setúbal region where Chasko found his ideal toasted French oak purple muscat cask.
Alberta Premium Cask Strength
Style: Rye
Origin: Canada
Age: Not stated
ABV: 63.5%
Price: $80
Release: October 2022
Availability: Limited
Need to know:
This is the third release of Alberta Premium's barrel proof rye, and like its predecessors, it has a 100% prairie rye mashbill.
Whisky Advocate says:
Canada is known for its ryes, and Alberta Premium has been producing its whisky in Calgary since 1946. This cask strength iteration first appeared in 2019 and scored 91 points; a second edition debuted in 2020, earning 88 points.
Peg Leg Porker 8 year old
Style: Rye
Origin: Tennessee
Age: 8 year old
ABV: 52.5%
Price: Undisclosed
Release: October 2022
Availability: Limited; 7,200 bottles; Tennessee, Georgia, New York, Oklahoma, Louisiana, Kansas, North Carolina, and South Carolina with expanded distribution to come
Need to know:
From pitmaster Carey Bringle, Peg Leg Porker is releasing its first new whiskey in three years and its first-ever rye. Made from a mash of 95% rye and 5% malted barley, the whiskey features the same hickory charcoal finish as other Peg Leg Porker whiskeys.
Whisky Advocate says:
Bringle launched his whiskey brand in 2015 and is part of a growing Nashville whiskey scene that is bringing greater attention to Tennessee. Whiskey and barbecued meats make a great pairing, and Peg Leg's previous releases have scored favorably in our Buying Guide, with the 8 year old Tennessee straight bourbon earning 90 points, and the 12 year old receiving 91 points.
Mars The Y.A. #01
Style: Blended malt
Origin: Japan
Age: Not stated
ABV: 52%
Price: $185
Release: October 2022
Availability: 1,740 bottles
Mars Maltage Cosmo Manzanilla Sherry Cask Finish
Style: Blended malt
Origin: Japan
Age: Not stated
ABV: 42%
Price: $140
Release: October 2022
Availability: 900 bottles
Mars Komagatake IPA Cask Finish 2021 Edition
Style: Single malt
Origin: Japan
Age: Not stated
ABV: 52%
Price: $199
Release: October 2022
Availability: 180 bottles
Need to know:
Hombo Shuzo Co. Ltd. is releasing three new Mars whiskies produced at their two distilleries and three maturation facilities in Japan. These include unusual and intriguing finishes for Japanese whisky; an IPA cask-finished single malt from Mars Shinshu Distillery and a manzanilla sherry cask-finished blended malt, while Mars The Y.A. #01 is a blended malt that epitomizes the company's dedicated exploration of distillery character and maturation environments.
Whisky Advocate says:
The Mars Shinshu Distillery was built in 1985 in Miyada in the Nagano prefecture, a three-hour drive west of Tokyo high in the Japanese Alps. Although Hombu Shuzo had earlier spells of whisky production in the 20th century, the company predominantly made traditional spirits at Mars Shinshu until whisky production resumed in 2011. The company opened the Mars Tsunuki Distillery in 2016 at the southern tip of Kagoshima prefecture on Kyushu Island, over 750 miles away from Mars Shinshu Distillery on Honshu, in a region where Hombu Shuzo already had operations. If the logistics of running two distant sites wasn't complicated enough, Hombo Shuzo also take full advantage of the different climates across Japan to mature their whiskies. The spirit from these two distilleries is matured at the high altitude warehouse facilities Mars Shinshu, the more temperate environment of the warehousing at Mars Tsunuki in Kagoshima, and the sub-tropical cedar clad warehouses of the Yakushima Aging Cellar on Yakushima Island, which sits off the south coast of Kysuhu. Mars The Y.A. #01 (the Y.A. stands for Yakushima Aging) is an intriguing blend of single malts from Mars Shinshu and Mars Tsunuki distilleries matured in the Yakushima Aging Cellar.
Copperworks Kentucky Flood Relief and Copperworks Hurricane Ian Relief
Style: American single malt
Origin: Washington
Age: Not stated
ABV: 49%
Price: $90
Release: October 13, 2022
Availability: 255 bottles; at Copperworks Distillery and tasting room and copperworksdistilling.com
Need to know:
In response to the flooding that occurred in eastern Kentucky this summer and more recently, Hurricane Ian's impact on the South, the Copperworks Distilling team has released a bottling with $40 per bottle being donated to benefit the regions. A portion of the 255 bottles is labeled as Kentucky Flood Relief and the other Hurricane Ian Relief; both contain the same American single malt. Distilled from 100% malted barley this is a blend of three barrels: a pale malt aged for over 5½ years in a bourbon barrel, one 6½ year old bourbon barrel aged alba barley, and one nearly 4 year old pale malt aged in new American oak.
Whisky Advocate says:
Since its founding in 2013, Copperworks Distilling has been crafting small-batch American single malt, gin, and vodka. This is not the first benefit bottling Copperworks has created–last year it released Kentucky Tornado Relief and donated $40 from each bottle sold to the Team Western Kentucky Tornado Relief Fund.
Arcane Imperial
Style: Whiskey distilled from beer
Origin: New York
Age: Not stated
ABV: 46%
Price: 41.5%
Release: October 2022
Availability: New York and New Jersey with direct shipping to nearly 30 states
Need to know:
Imperial is vacuum-distilled from an Imperial stout and is Arcane's second flagship whiskey, following Alpha, which was released this summer.
Whisky Advocate says:
Arcane is among the new wave of distillers making whiskey from beer, but with the added touch of vacuum-distilling. Arcane has a heightened focus on sustainability, using 15% less grain, 30% less water, and a third of the heating/cooling energy of traditional whiskey producers. Arcane forgoes barrel maturation as well, aging its whiskey in a stainless-steel vat with staves added. All of that amounts to a pretty interesting whiskey from a distillery that adds to a diverse and growing Brooklyn craft scene.
Cathead Old Soul Single Barrel (2022 Release)
Style: Straight bourbon
Origin: Mississippi and Indiana
Age: Not stated
ABV: 54.5%
Price: $70
Release: October 2022
Availability: Nationwide; Less than 14,000 bottles
Need to know:
This year's release of Cathead's Old Soul single barrel bourbon comes from a selection of 61 barrels, with the two whiskey sources blended before barreling. Both whiskeys have an identical mashbill of 75% corn, 21% rye, and 4% malted barley.
Whisky Advocate says:
For core expressions, distillers often blend multiple barrels together to achieve a uniform flavor profile. Single barrel releases however allow drinkers to taste more unique flavor profiles, with distillers often hand-selecting their very best barrels. Cathead's Old Soul blended straight bourbon scored 88 points with our tasting panel.