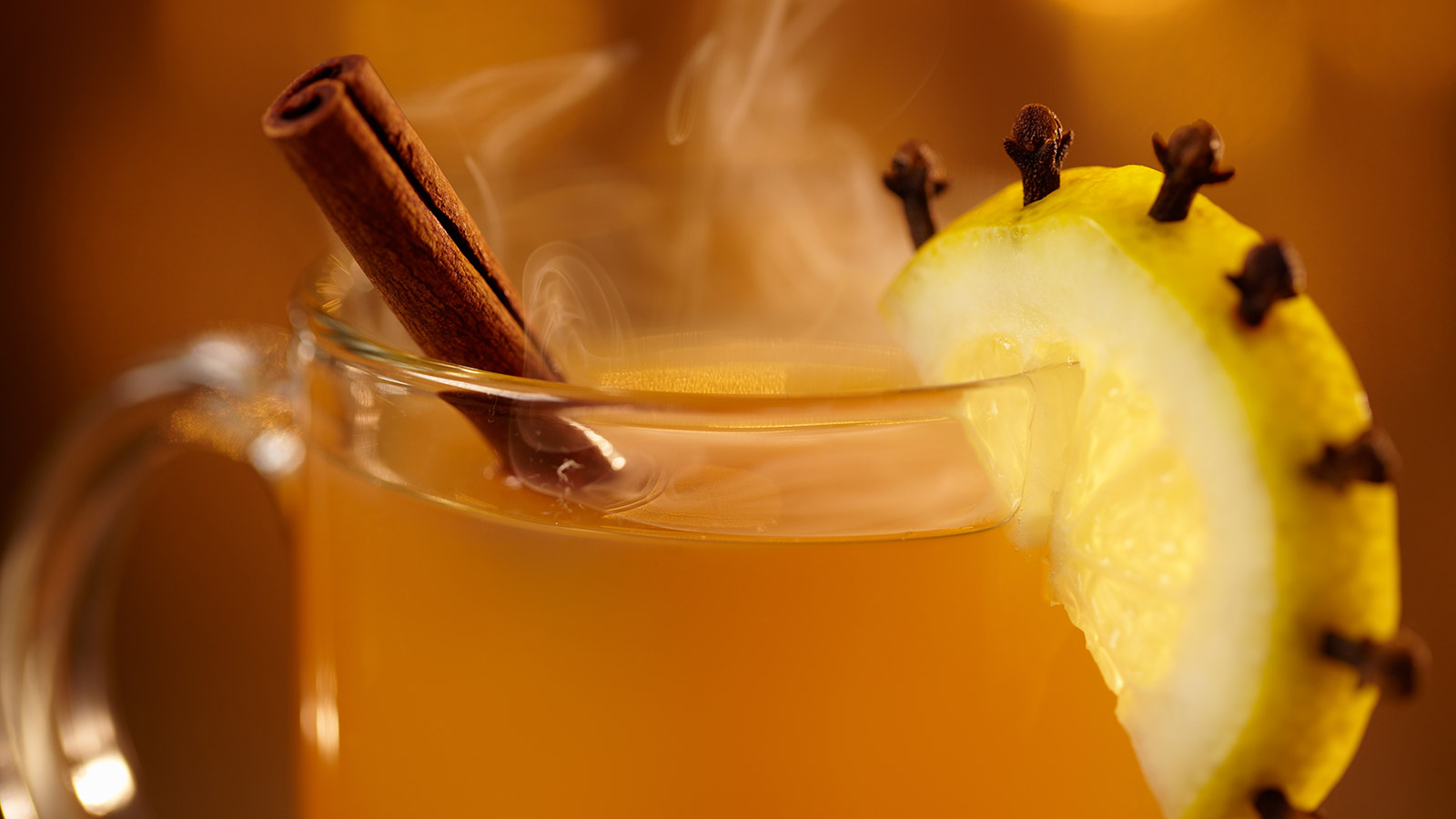 Created by Shawn Chen, beverage director at RedFarm in New York City, the Harvest Time layers the smokiness of peaty scotch with the seasonal sweetness of apple cider. "The flavor profile of this cocktail mimics an apple—sweet, tart, crunchy, and appetite-inducing," Chen says. "It's sure to be a crowd pleaser as a before-dinner cocktail or something to sip on after a long day outside."
INGREDIENTS
4 oz. warm apple cider
¾ oz. BenRiach Curiositas Peated 10 year old (or other peated scotch)
½ oz. Campari
½ oz. homemade ginger syrup (recipe below)
½ oz. yuzu (or lemon) juice
Garnish: ½ lemon wheel studded with cloves, torched rosemary sprig, ground cinnamon
DIRECTIONS
Bring apple cider to a simmer in a medium saucepan. Add scotch, Campari, ginger syrup, and yuzu juice until warm. Remove from heat and pour into a heatproof mug or glass. Garnish with ½ lemon wheel, rosemary, and a sprinkle of cinnamon.
How to Make Ginger Syrup
½ cup freshly peeled ginger root, cut into half-inch chunks
1 cup fine sugar
Using a juicer, blend the ginger into a juice. Transfer to a one-quart container. Stir in sugar until completely dissolved. Leftovers can be refrigerated for up to two weeks.