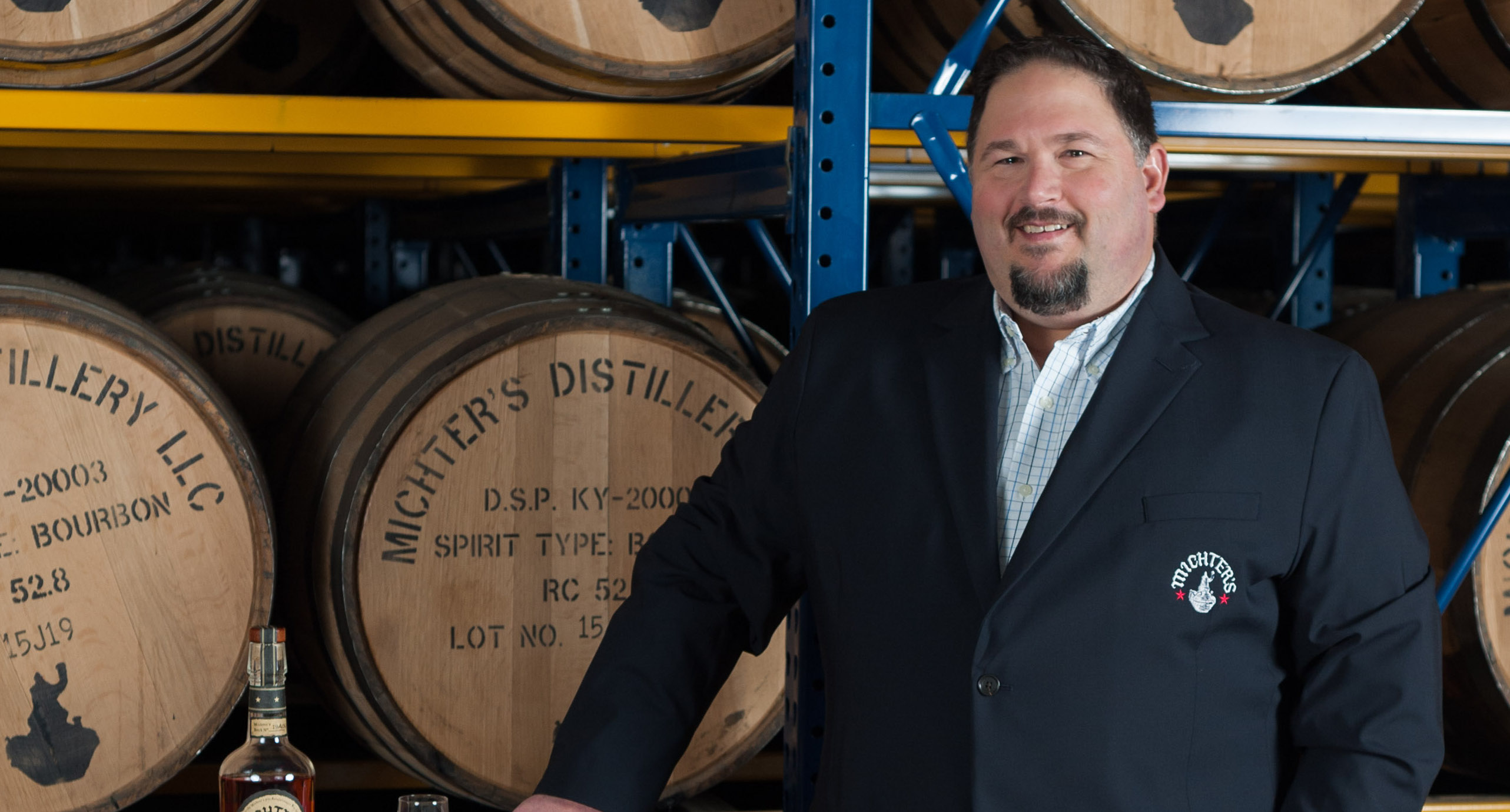 It has already been a big year for Michter's, and it's about to get even more exciting as a new master distiller takes the helm in May. Dan McKee, previously distiller, has been promoted to the position, as Pamela Heilmann steps back to become master distiller emerita. The two distillers have worked together for over a decade, including the last four years at Michter's. Concurrently, former distillery manager Matt Bell will step into McKee's role as distiller.
The announcement comes on the heels of Michter's opening its Fort Nelson Distillery on Louisville's Whiskey Row at the end of January. After years of construction and renovation—which included several setbacks related to the historic building's state of deterioration—the distillery is now open five days a week, welcoming visitors, and introducing them to the whiskey-making process using the 550-gallon pot still from the original Michter's Distillery in Pennsylvania. In addition to Fort Nelson, Michter's has two other sites in Kentucky: its flagship distillery in Shively which has an annual capacity of 1 million proof gallons and a 145-acre farm in Springfield, where grain is grown and the company is building maturation warehouses.
Although based on a historic brand, Michter's as it is today is relatively young. Company president Joseph Magliocco acquired the trademark in 1997, after it had been abandoned since the original, Pennsylvania-based Michter's distillery closed in 1990, and re-launched it as a Kentucky-sourced brand in the early 2000s. In 2007, Michter's master distiller Willie Pratt joined the company and began overseeing distillation of the company's custom recipes at other Kentucky distilleries, ahead of the opening of the Shively distillery in 2012. Since late 2015, Michter's has brought all of its whiskey production in-house.
After a two-decade career that included eight years overseeing Jim Beam's Booker Noe distillery, Heilmann joined Michter's in 2013 as distiller and vice president of production, taking over from Pratt to become master distiller three years later. During her tenure, she helped develop and grow the Michter's lineup, releasing new whiskeys like Michter's Barrel Strength bourbon and rye and Michter's Toasted Barrel Finish bourbon and rye.
A 13-year industry veteran, McKee started his career at Jim Beam's Clermont distillery and later moved to the Booker Noe distillery, where he began working with Heilmann. He has learned from and trained under her for the better part of his career. In fact, Heilmann more or less hand-picked McKee as her successor, according to Magliocco. "When we recruited Pam, she told Willie and me right up front, before we even hired her, that she had this one distiller at Beam that was, in her words, a brilliant, young distiller and her right hand, and she wanted to eventually bring him over," Magliocco says. "And we said, well, if you like him that much, we'll look at that. She kept talking to us about Dan, and we started speaking with him, and eventually, we were able to get him to come over." McKee joined Michter's as distillery manager in December 2014 and was promoted to distiller and vice president of production in 2016.
As McKee enters the master distiller role, his goal is to continue building on the successes of Heilmann and Pratt while finding a way to make his own mark. "I've learned a tremendous amount under Pam," McKee says. "Taking from what she has built here and continuing it and, if we can, improving it—that's our goal."
Over the last few years, McKee has been responsible for getting Michter's Fort Nelson pot still up and running, as well as overseeing grain production on the Springfield farm. Eventually, those grains—which include corn, rye, and barley—will be made into a new Michter's whiskey, distilled at Fort Nelson. "We're always striving for continuous improvement, but as we continue to grow, we're looking at innovations and trying different things," McKee says. "The Fort Nelson Distillery will allow us to try different recipes, use estate-grown grain, and so forth. There are a lot of exciting things here in the future." He is also experimenting with new yeast types, trialing potential innovations that could someday end up in a bottle.
In addition to announcing the master distiller transition, Michter's is rolling out its latest release of 10 year old single barrel bourbon. The 47.2% ABV whiskey will, as usual, be available in limited amounts, priced at $130.