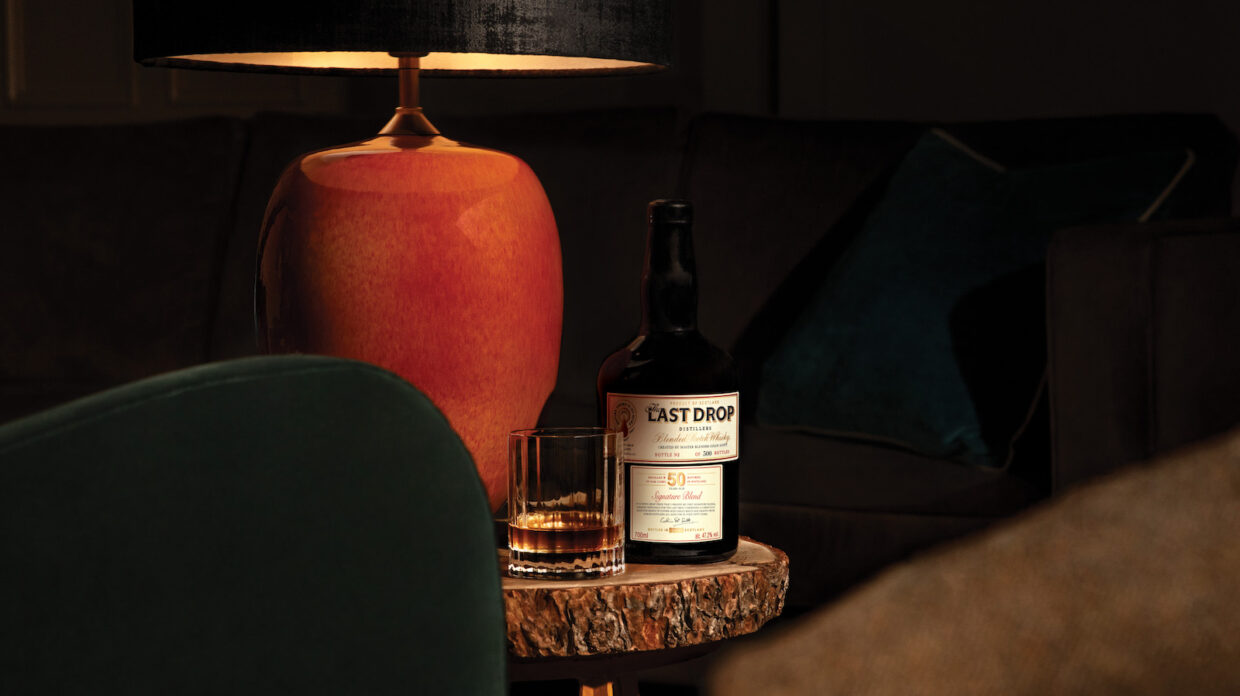 A 50 year old blend is a rare thing in scotch—far more so than for single malt. The Last Drop Distillers, London-based purveyors of ultra-aged spirits, specializes in this sort of thing, and its latest tour de force in scotch whisky is The Last Drop Signature 50 year old blend. But this time the company is no longer simply curator, but also a maker. Instead of unveiling a rare whisky from a long-forgotten cask in its usual fashion, the Last Drop has created this blend itself.
The company has tapped the renowned master blender Colin Scott, who served in that role with Chivas Brothers for over four decades before retiring last year. As master blender for The Last Drop, Scott explored the company's cellar of aged single malts, grain whiskies, and blends, where he selected all the elements for this expression.
"There was no particular style to deliver—other than it would have to be remarkable," Scott told Whisky Advocate. While the recipe remains a secret, the components originate from an era when coal-fired stills were commonplace in Scotland, and malt from distillery floor maltings was dried with peat.
"In a 50 year old whisky, you have this complexity of flavors—the character from the spirit, and the influences from the casks over those years," Scott explains. "There's a balance of individual whiskies from the sherry casks giving that nuttiness, sweet licorice, and spiciness, and the American oak casks giving the vanilla, creamy, floral scents that produce that amazing range of flavors that dance around your tongue."
Scott's blend is the first in what's expected to be ongoing series of created expressions, which will be interspersed with The Last Drop's curated releases. A total of 500 bottles of the Signature 50 year old were produced, and are being released on May 15, 2021; available worldwide, with 125 bottles for the U.S.
The Last Drop Signature 50 year old blend created by Colin J.P. Scott, 48.7%, $4,250
Preliminary tasting notes by Jonny McCormick: The nose has honey, soft fruits, citrus, clove, and flame-toasted marshmallow, with a palate that radiates warmth, revealing flavors of orange, apricot, caramel, and gentle oak with a catch of smoke to finish. (Look for a full review in an upcoming issue of Whisky Advocate.)