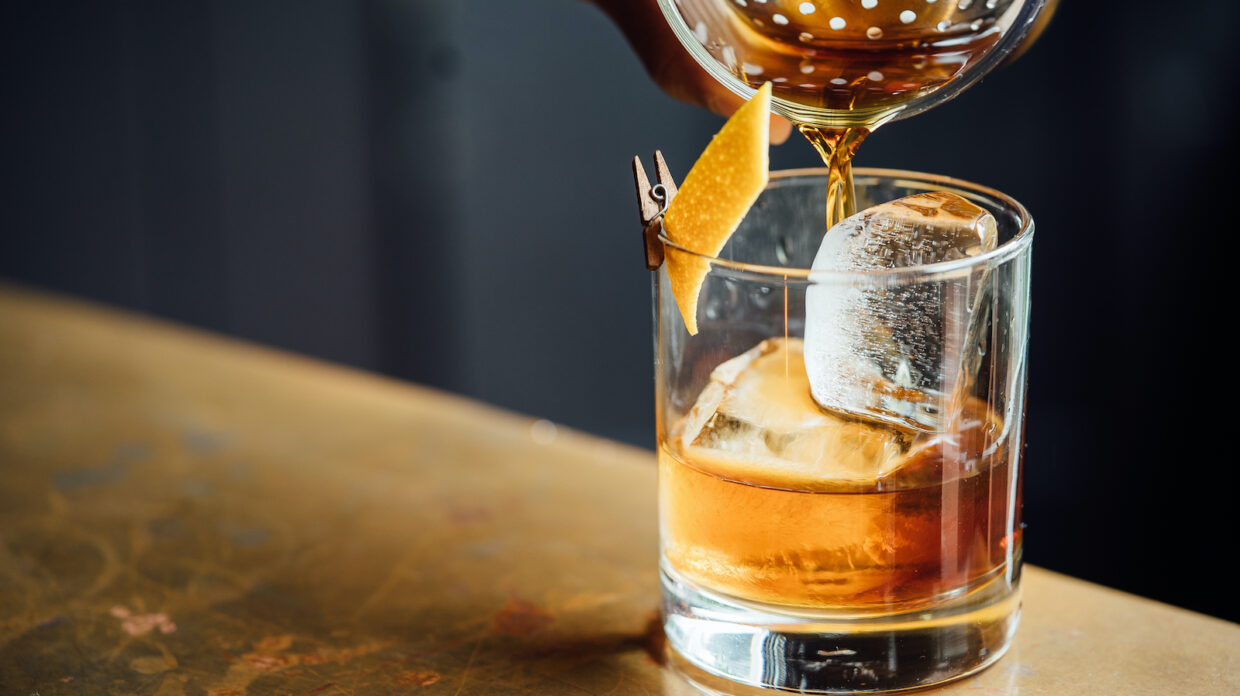 This cocktail was created by Darren Campbell, bartender at Old Hickory Whiskey Bar in Pensacola, Florida. "The clove supports the spicier notes in the rye and encourages the richer, more warm-breakfast nuances to shine through in this viscous, silky cocktail," Campbell says. "Serve it up or on the rocks, or add a few ounces of hot water to turn this libation into a toddy for your perfect nightcap."
INGREDIENTS
1½ oz. Rittenhouse bottled in bond straight rye (or other 100-proof rye)
¾ oz. clove-cinnamon syrup (recipe below)
½ oz. Averna amaro
¼ oz. Grand Marnier liqueur
3-4 dashes Angostura bitters
Absinthe rinse
Garnish: Orange peel
DIRECTIONS
Add all ingredients to mixing glass, add ice, and stir for 30 seconds. Rinse a small snifter with absinthe. Strain cocktail into the snifter and express an orange peel over top.
Clove-Cinnamon Syrup
1 cup sugar
1 cup water
¼ cup whole cloves
2 cinnamon sticks
Bring sugar and water to a boil in a saucepan over high heat. Add cloves and one cinnamon stick. Continue to boil for 10 to 15 minutes. Remove from heat and cool. Strain into an airtight container, add one cinnamon stick, and keep refrigerated for up to one week.