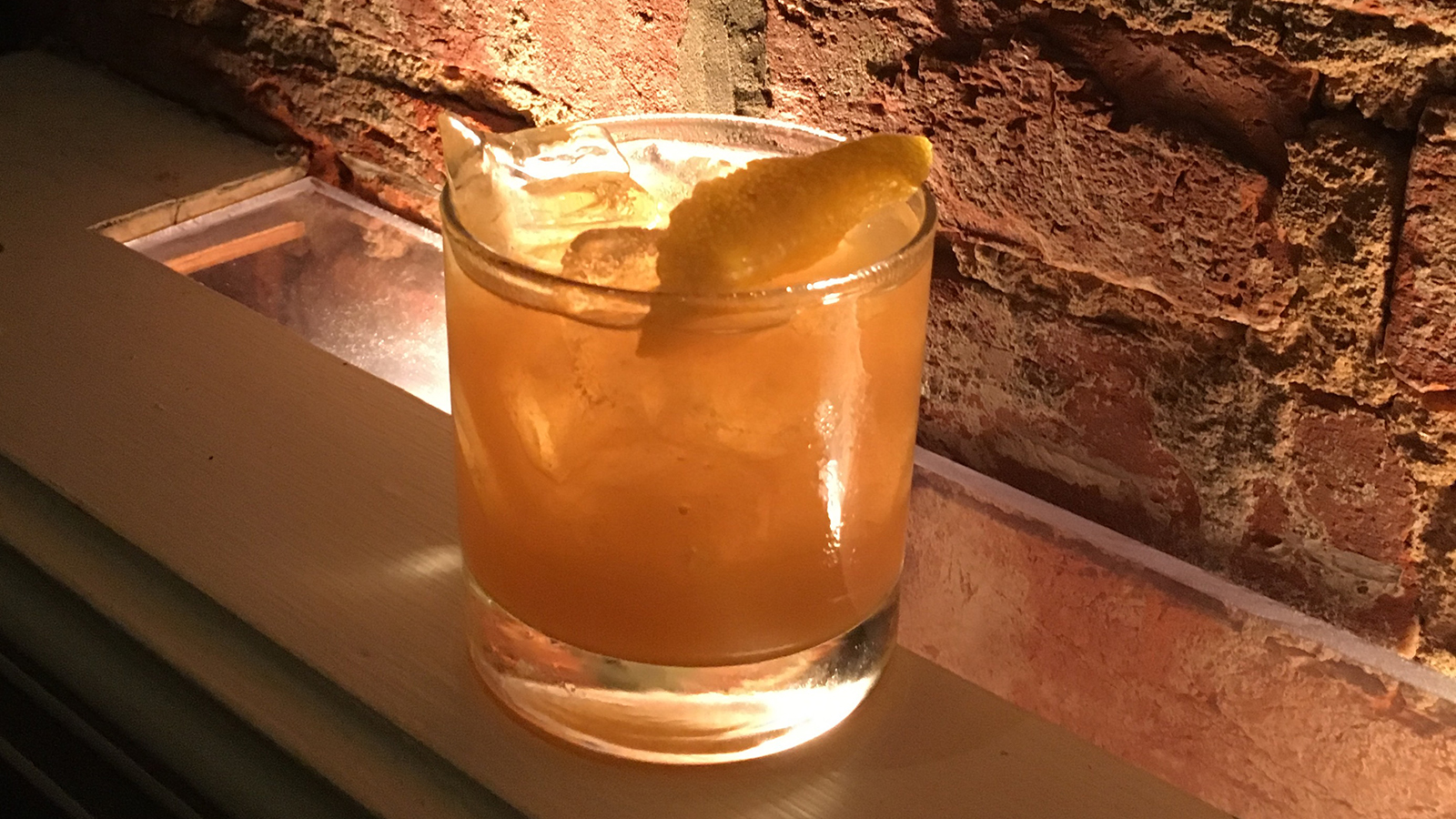 "I associate rye with the coming of chilly weather and what is more Halloween than pumpkin?" says Brian Cupitt, beverage manager of Philadelphia's Alma de Cuba. His Batista's Exile is spicy, sweet, savory, and tart. "The rye contributes baking spices and heat, the calabaza shrub provides tartness and fruity notes, and the vermouth balances it all and adds a little sweet," he says.
INGREDIENTS
1 ½ oz. Bluebird Distilling Rye or other rye whisky
1 oz. calabaza squash shrub (recipe below)
½ oz. sweet vermouth
¼ oz. lemon juice
Garnish: lemon twist
DIRECTIONS
Add all ingredients to a cocktail shaker. Fill the shaker with ice, shake vigorously, and strain into a rocks glass over fresh ice. Garnish with lemon twist.
How to make Calabaza Squash Shrub
1 calabaza squash (pumpkin)
Apple cider vinegar
Sugar
Cut squash in half. Scoop out seeds. Roast, cut side down, in a 350-degree oven for 40 minutes. Let cool, then scoop out flesh. Combine equal parts by weight of flesh, apple cider vinegar, and sugar. Place in refrigerator for 24 hours. Strain through a chinois to separate liquid from solids,discarding solids. Pour liquid into a glass container, shake well, and store in the refrigerator for up to six months to a year.