It's hot just about everywhere in the country right now and you may be craving cooling ice cream as much as a whisky. May we suggest combining the two? And if you're looking for a new bottle to test-drive with your next scoop, keep reading.
Balcones Distilling in Waco, Texas is adding a new single malt whiskey to its core lineup. Lineage is distilled from local and Scottish barley. It's priced at $40 and is debuting in eight states, with expansion planned.
Blending house Compass Box has launched Rogues' Banquet, a limited edition celebrating the company's 20th anniversary. There are around 2,400 bottles of the blended whisky available in the U.S., priced at $230.
Kilchoman Distillery is releasing a one-off whisky that's an accidental combination of its Machir Bay and Port Cask-Matured expressions. Am Bùrach is priced at $135, with 1,350 bottles for sale in the U.S.
Limestone Branch Distillery has unveiled the 2020 release of Yellowstone Limited Edition, this year finished in armagnac casks. The whiskey is priced at $100, with 15,000 bottles available.
Nevada's Frey Ranch has debuted a bottled in bond straight rye. The first two batches are available in Nevada, priced at $60.
Finally, 10th Street Distillery in San Jose, California is rolling out a limited-edition Distiller's Cut single malt. The whisky is priced at $65, with 1,200 bottles available in the state.
Read on for full details.
Balcones Lineage Texas Single Malt
Style: Single malt
Origin: Texas
Age: Not stated
Proof: 47% ABV
Price: $40
Release: August 2020
Availability: Initially available in CA, CO, GA, MN, NJ, NY, OK, and TX, with expansion planned
Need to know:
A new, year-round release from Balcones, this single malt is distilled from Scottish Golden Promise barley as well as locally grown barley. It's aged in a combination of new charred oak and used barrels. The whiskey is debuting in several states next month and rolling out more widely in 2021.
Whisky Advocate says:
Balcones is among a crop of Texas distilleries promoting a Texas-certified whiskey designation. The category doesn't denote a specific style; rather, it emphasizes that the whiskey's production, from mashing to bottling, takes place in-state. Learn more about Texas-certified whiskeys and other state-specific designations in our recent feature.
Compass Box Rogues' Banquet
Style: Blended whisky
Origin: Scotland
Age: Not stated
Proof: 46% ABV
Price: $230
Release: Spring 2020
Availability: 5,267 bottles, including 2,400 for the U.S.
Need to know:
Created by lead whisky maker James Saxon in honor of Compass Box's 20th anniversary this year, this whisky has a base of 68.7% Miltonduff malt aged in re-charred hogsheads and also includes 25.6% North British grain whisky aged in first-fill bourbon barrels, 3.5% Clynelish malt aged in re-charred hogsheads, and 2.2% Glen Elgin aged in re-charred barrels.
Whisky Advocate says:
2020 marks a milestone birthday for Compass Box, which was founded in 2000, and the company plans to release additional special whiskies in celebration. Rogues' Banquet was designed and bottled before COVID-19 began sweeping the world, but its label depicts "the kind of gatherings we hope to have in the future when we have all overcome these present circumstances," according to the website.
Many Compass Box whiskies boast elaborate packaging and eye-catching labels like this, including Peat Monster. Check out our article for more detail about the painting by Marc Burkhardt made specifically for the peaty blended malt, and other artist-created whisky labels.
Kilchoman Am Bùrach
Style: Single malt
Origin: Scotland (Islay)
Age: 9 years old
Proof: 46% ABV
Price: $135
Release: Summer 2020
Availability: 10,550 bottles, including 1,350 for the U.S.
Need to know:
This one-off is the result of a mixup in 2014, when a batch of Kilchoman Machir Bay (matured in bourbon and sherry casks) was accidentally vatted with the distillery's port cask-matured whisky. The general manager, Islay Heads, declared the resulting liquid "am bùrach," Scottish Gaelic for "the mess," but it wasn't wasted, and went on to age further in bourbon casks for 6 years before a 6-month finish in port casks.
Whisky Advocate says:
Although it doesn't happen often, mistakes that have a major impact on the whiskey do occur. Maybe we don't hear about most of them, but a few can be deemed happy accidents, like Wild Turkey Forgiven—a whiskey resulting from mistaken blending of bourbon and rye. Years ago at Balcones, a batch of Brimstone smoked corn whiskey got burnt into the still. Though scraping out the stuck-on char was unpleasant, the whiskey that emerged from the error, called Brimstone Resurrection, made up for it with hugely robust smokiness and depth.
Yellowstone Limited Edition Armagnac Cask-Finished Bourbon (2020 Release)
Style: Finished bourbon
Origin: Kentucky
Age: 7 years old
Proof: 50.5% ABV
Price: $100
Release: September 2020
Availability: 15,000 bottles
Need to know:
Aged for 7 years in new charred oak, this bourbon was then finished in armagnac casks. Limestone Branch is debuting a new bottle for Yellowstone Limited Edition which highlights the release year more prominently.
Whisky Advocate says:
Is armagnac the new black? For bourbon finishes, it's sure showing signs of becoming a trend. A few months ago, Bardstown Bourbon Co. debuted a bourbon finished in armagnac casks from Château de Laubade, and in May, Republic Restoratives released the third batch of Borough bourbon, finished in armagnac casks. Yellowstone makes three. Any guesses on who's next?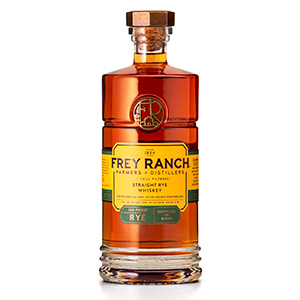 Frey Ranch Bottled in Bond Straight Rye
Style: Straight rye
Origin: Nevada
Age: 4 years old
Proof: 50% ABV
Price: $60
Release: July 2020
Availability: For sale in NV only
Need to know:
Following the debut of its straight bourbon earlier this year, Frey Ranch is launching a straight rye. Like the bourbon, this whiskey was made with grains grown (and, in the case of barley, malted) on-site. It's bottled in bond, and will be released in batches, currently for sale only in Nevada. Batch 1 yielded 3,000 bottles, while Batch 2 has 2,400 bottles.
Whisky Advocate says:
Frey Ranch is a true grain-to-glass operation, with all of its ingredients grown and processed on-site. We reviewed the straight bourbon in the Spring 2020 Buying Guide, scoring it 87 points and noting its oak-forward profile and flavors of dark fruit, tea leaves, and spice.
10th Street Distiller's Cut
Style: Single malt
Origin: California
Age: Not stated
Proof: 44% ABV
Price: $65
Release: July 2020
Availability: 1,200 bottles; for sale in CA only
Need to know:
A limited-edition whisky made by 10th Street in San Jose, California, co-founder Vishal Gauri says it was designed with those who love malt and peat in mind. Gauri used unique cut points to emphasize both peaty and malty notes in the whisky.
Whisky Advocate says:
Gauri and his partner, Virag Saksena, are making single malt in the Scottish tradition, but with a decided emphasis on their California heritage. The current issue of Whisky Advocate features an in-depth look at American single malt, including 10th Street, and what's on the horizon for this blossoming whiskey style. Pick up a copy to learn more!