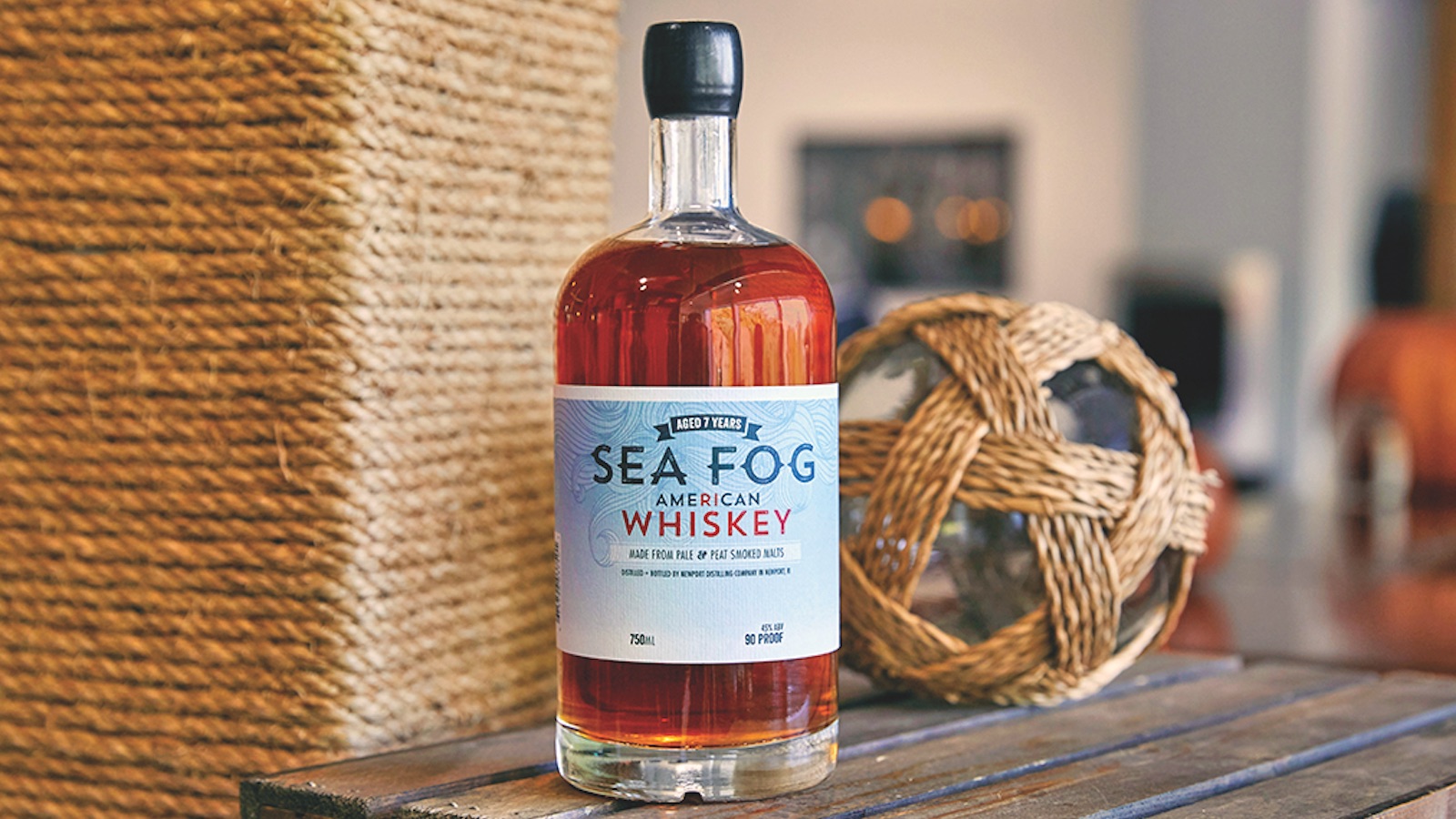 Whiskey is made across America, including in its coastal areas and islands. Some say that the maritime climate impacts their maturation and can be tasted in the finished product. These American whiskeys were all aged on islands, and many were distilled on them. Which ones taste like the sea? Try them and decide for yourself.
To Sea or Not to Sea: 5 Island Whiskeys to Try
Nor'Easter Bourbon—89 points, $60
From: Triple Eight Distillery, Nantucket Island
A 4 to 8 year old blend of sourced bourbon and bourbon distilled on Nantucket. Rich and spicy oak, chocolate, blueberries, and sea salt.
Sea Fog American Whiskey—86 points, $45
From: Newport Distilling Co., Aquidneck Island
Made with peated malt. Quite smoky, with clear salt spray notes and a definite maritime influence. Herbaceous and earthy. Very impressive.
St. George Single Malt Lot 17—87 points, $100
From: St. George Spirits, Alameda Island
Not all island whiskeys have seaside character, and there's nothing wrong with that. Sweet plums, grilled pineapple, and a malty backbone.
Cadée Deceptivus Bourbon—85 points, $50
From: Cadée Distillery, Whidbey Island
Straight bourbon aged on Whidbey, but distilled elsewhere. Finished in French oak port casks. Salted meat, stewy plums, and some saline minerality.
Bainbridge Battle Point Organic Wheat—84 points, $60
From: Bainbridge Organic Distillers, Bainbridge Island
Soft, sweet, and gentle, with a salty edge. If you can find it, try the Two Islands Islay cask-finished version, which is even better.