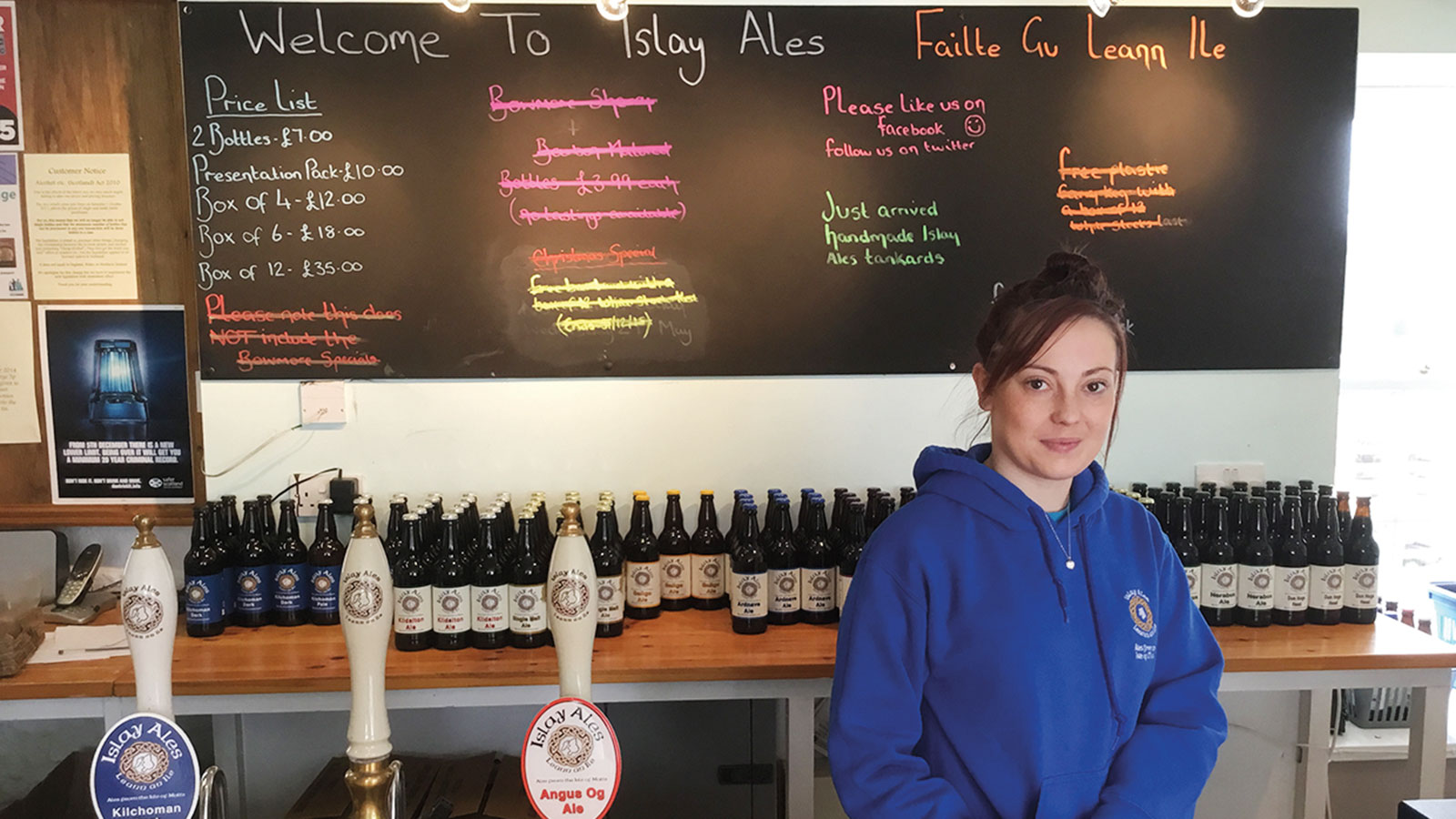 Whisky-Related Activities
Ardnahoe The proposed Hunter Laing distillery site is on the Bunnahabhain road, but there is little to see until construction begins.
Gartbreck Construction of the Gartbreck distillery has yet to begin, so there is only the bleak, abandoned house to gawp at.
Islay Whisky Shop In this Aladdin's cave of whisky on Shore Street, Bowmore, you'll find everyday drams and some jaw-dropping rarities. This is the only specialized whisky shop on the island outside of the distilleries themselves. 1496 810684 islaywhiskyshop.com
Port Ellen Dwarfed by the gray hulk of the Port Ellen Maltings, the old warehouses and distillery pagodas are still standing, though you cannot enter the maltings site or any of the buildings.
Port Charlotte Warehouses The old Port Charlotte warehouses are still used by Bruichladdich for maturation. Look for them up a slope, behind the Port Charlotte Community Fire Station.
Whisky Tours
Islay Discovery Tours will pick you up for a day of touring distilleries; 1496 850170 islaytaxis.com
Islay Whisky Tours offers guided tours for up to six people; www.islaywhiskytours.net
Lady of the Isles Christine Logan has a wealth of whisky and island knowledge. Her tours are highly recommended; 1496 810485 ladyoftheisles.co.uk
Discover Islay provides tours of the island suited to your needs; 1496 810756
Brewery
Islay Ales Company Ltd. This craft brewery has a visitor center, bar, and shop; it offers free tours within Islay House Square. They brew Finlaggan Ale 3.7%, Black Rock Ale 4.2%, Saligo Ale 4.4%, Ardnave Ale 4.6%, Dun Hogs Head Hale 4.4%, Nerabus Ale 4.8%, Angus Og Ale 4.5%, Single Malt Ale 5.0%,  special occasion and other seasonal ales. Bridgend, Islay; 1496 810014; islayales.com