Scotland may have put single malt on the map, but in the past few years, more and more countries are embracing the style, curious to see how different climates and techniques can impact flavor. As a result, whisky drinkers have even more ground to cover when exploring and educating themselves. Here, we survey the global single malt landscape to determine where the next great single malt is most likely to arrive from.
The Front Runners
These regions are leading the way, already showing the ability to compete on the world single malt stage.
Nordic
There are numerous Nordic distilleries making intriguing whiskies with innovative techniques: Eimverk in Iceland using sheep dung for drying malt, the meticulous recipes at High Coast in Sweden, the underground maturation of Mackmyra's casks in a mine, the intricate spirit cuts at Spirit of Hven, and the floor malting of local barley at Stauning in Denmark. This is a region bursting with inventive ideas and a commitment to making great-tasting whiskies, which could earn Nordic whiskies a world-class reputation if the right importers can connect them to the people that want to drink them.
Try these:
High Coast Dálvve Spanish Oak—93 points, 48%, $59
Mackmyra—91 points, 46.1%, $100/liter
Teerenpeli Kaski—90 points, 43%, $130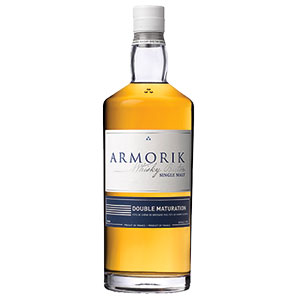 Western Europe
France already has a significant number of distilleries, and there is a developing scene of Alpine whiskies from Germany, Italy, Austria, and Switzerland. Many of these distilleries are small, make a variety of other spirits, and favor an eclectic range of wine casks for maturing and finishing whiskies. It is not a region that has attracted large amounts of multinational investment in whisky distilling capacity from the major drinks companies, but the industry is growing steadily and the assortment of whiskies exported increases every year. Coupling the leading distillers with importers to project a national image about the quality of these whiskies could go a long way to help these countries scale up exports to reach a wider audience.
Try these:
Armorik Double Maturation—93 points, 46%, $64
Eifel Peated (2019 Release)—93 points, 46%, $75
G. Rozelieures Rare Collection—92 points, 40%, $45
Fighting Chance
Superb individual single malts are a great start and, with more momentum and cohesion, any of these could become notable single malt regions.
Asia
Kavalan is Asia's leading whisky distillery outside of Japan, but this Taiwanese producer has been searching for a new master distiller after the departure of Ian Chang this past March. In August 2019, Pernod Ricard—owner of Jameson, Glenlivet, and other whiskies—broke ground on Emeishan Distillery in Sichuan, China. This $150 million malt whisky distillery and visitor center are due to open within a year. Scottish companies are currently manufacturing equipment for another new distillery in Inner Mongolia. With an active interest in collecting and a vibrant live auction scene in Hong Kong, this part of the world has a bright future in single malt whisky ahead of it.
Try these:
Kavalan Solist Amontillado Cask—94 points, 56.3%, $599
Kavalan Vinho Barrique—92 points, 57.1%, $258
Kavalan Sherry Cask—91 points, 57.1%, $225
Canada
Canada has the barley quality and whisky-making expertise to become a much bigger player on the single malt world stage. With distilleries including Glenora, Yukon Spirits, Shelter Point, and many others making high-quality whiskies, the key will be developing the stocks and the international distribution to make its single malts go global.
Try this:
Stalk & Barrel—87 points, 46%, $40
England and Wales
The parts of Great Britain not subject to the Scotch Whisky Regulations or Irish Whiskey Technical File still have access to barley, maltsters, international distribution networks, and distilling expertise that have combined to deliver some impressive whiskies. English whisky from St. George's (called The English Whisky Co. in the U.S.) is being joined by newcomers Adnams, The Lakes, Cotswolds, Spirit of Yorkshire, and Bimber, while in Wales, Penderyn has a good head start over Dà Mhìle and Aber Falls. Collectively, there is enough ambition here to produce a lot more great whisky from Great Britain.
Try these:
Penderyn Sherrywood—92 points, 46%, $80
Adnams—91 points, 40%, $70
Cotswolds 2014 Odyssey Barley—91 points, 46%, $60
I
ndia
Amrut, Paul John, and Rampur have helped establish India as a country capable of producing high-quality whiskies for the international market. Its releases often demonstrate a high degree of innovation and excel at delivering what the curious whisky drinker desires: something different. Indian single malts are no longer a novelty, so to take the industry to the next level more distilleries are necessary to establish Indian whisky as a mainstream choice.
Try these:
Rampur Double Cask—93 points, 45%, $90
Amrut Peated—90 points, 46%, $70
Paul John Brilliance—88 points, 46%, $60
Ireland
Ireland may be one of the most exciting whiskey nations, but it's better known for its ubiquitous blends and pot still whiskeys. However, the Irish Whiskey Association's Technical File and its Knowledge Still program ensure quality standards are met across Irish styles, including single malt. Today, many of the new distilleries offer Irish single malts that are sourced from other distillers; these will be replaced by their own whiskeys. Bushmills is well-known for its age-statement single malts, and Waterford, Nephin, Dingle, and others are planning to expand the world of Irish single malt whiskey.
Try these:
Bushmills 21 year old—96 points, 40%, $250
Tyrconnell 16 year old Oloroso & Moscatel Cask-Finished—92 points, 46%, $100
Dingle (Batch 4)—91 points, 46.5%, $100
Japan
Japan looks destined to be a country of distilleries with individual greatness, rather than a nation known for great whisky. Much of the interest in Japanese whisky began with collectors hoarding bottles from closed distilleries, some high-scoring whiskies, and a fascination with mizunara oak, but the subsequent years were marred by a shortage of well-aged whisky stocks. A lack of transparency and regulation resulted in whiskies that ranged from pretty good to unimpressive and overpriced, while many that are enjoyable may not owe their pedigree to Japan at all. Unless Japanese whisky gets its act together, the next generation of whisky lovers will likely be moving on.
Try these:
Yamazaki 12 year old—93 points, 43%, $125
Matsui The Peated—92 points, 48%, $100
Yoichi—92 points, 46%, $80
United States
With distilleries such as FEW, Westland, and Balcones, the U.S. is producing some fascinating single malts. And while the strictures of American single malt remain voluntary, some distillers are aiming to enact regulations that balance Scotland's established definition with room for creativity. However, as one of the most diverse spirits-producing nations on the planet, America's single malt faces competition at home from bourbon and rye, making it seem unlikely that it will become a defining spirit of the nation.
Try these:
Balcones Single Rum Cask-Finished (Batch R20-1)—92 points, 62%, $80
Virginia Distillery Co. Courage & Conviction—91 points, 46%, $75
Westland Peat Week (2019 Release)—91 points, 50%, $100
Long Shots
Single malts from unlikely spots offer glimmers of greatness, and with the world changing quickly, we can't totally count out these contenders.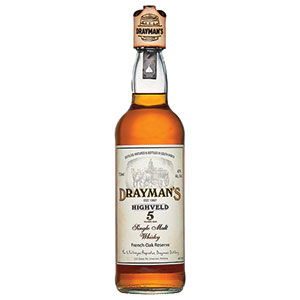 Africa
If you've tried any African whiskies, chances are they were made in South Africa at either the James Sedgewick or Drayman's distilleries. It will take longer than 20 years for Africa to become a powerhouse of distilling, and the continent may not necessarily go down the single malt route. There's news of a distillery opening in Ethiopia, and with more whiskies from South Africa being distributed internationally, this is still a territory that could surprise us.
Try this:
Drayman's Highveld 5 year old French Oak Reserve—89 points, 43%, $100
Oceania
As a whisky isle, Tasmania may be the Islay of the Southern Hemisphere, but the prospects of Australia and New Zealand becoming the next great single malt nation seem low. Australian distilleries like Lark, Sullivan's Cove, Bakery Hill, Old Hobart, and Hellyers Road make wonderful whiskies, but the volume exported to European and U.S. markets is insignificant and what arrives is often considerably overpriced. Starward Distillery currently shows the greatest ambition to build a global following, while many of the other distilleries seem content to concentrate on supplying markets in Southeast Asia and closer to home.
Try these:
Starward Nova—88 points, 41%, $55
Sullivan's Cove Double Cask—87 points, 45%, $300
Hellyers Road Original—86 points, 40%, $70