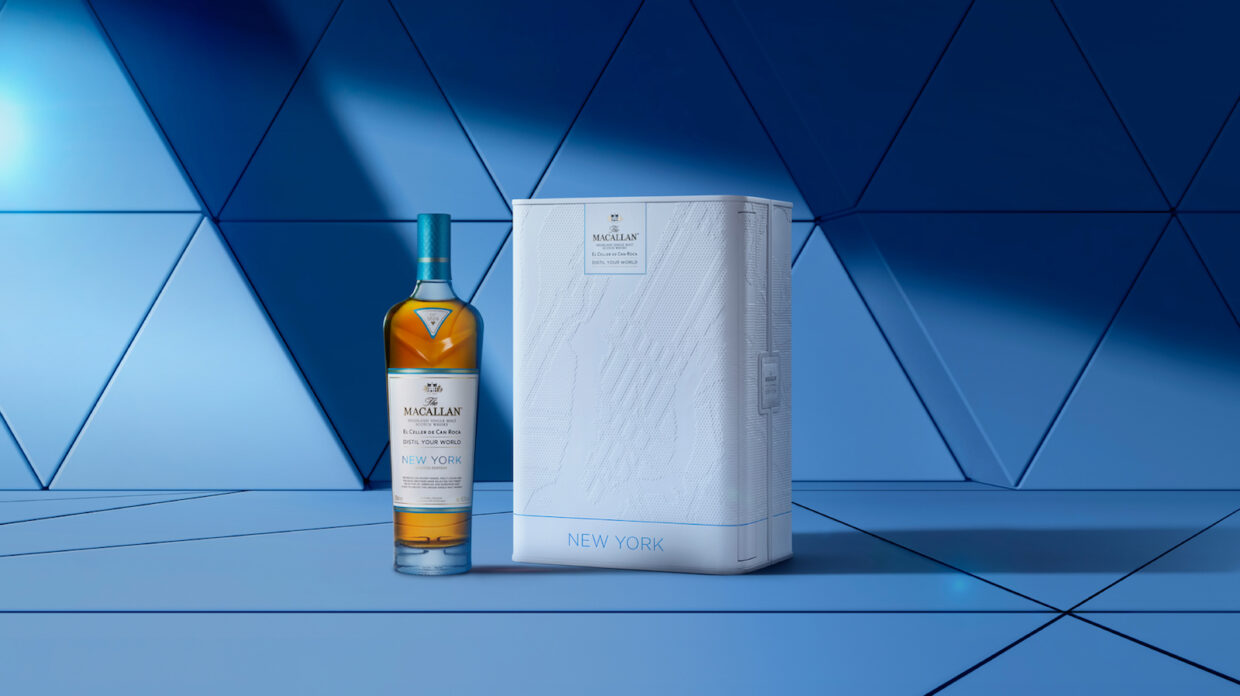 When assembling your bar, don't neglect non-whisky spirits if not for your own enjoyment than for that of your guests. With more barrel-aged gins, tequilas, rums, cognacs, and wines to choose from, it's never been easier to branch out and add some diversity to your home setup. We explored the many ways that bourbon barrels are giving other spirits new dimensions and recommend a few bottles to seek out.
Naturally, there's plenty of new whisky to target as well, with releases this week hailing from Scotland and the U.S. The Macallan adds a New York-inspired single malt to its Distil the World collection; Ross & Squibb Distillery unveils the latest Rossville Union Barrel Proof rye, now bearing an age statement; and Catoctin Creek has a high-proof rye of its own with Roundstone Rye Cask Strength finished in hickory syrup barrels. Read on for full details.
The Macallan Distil Your World New York
Style: Single malt
Origin: Scotland (Speyside)
Age: Not stated
ABV: 49.5%
Price: $4,500/750 ml; $4,200/700 ml
Release: April 2022
Availability: Limited; 1,000 bottles
Need to know:
The latest release in the Macallan Distil Your World series seeks to capture the essence and spirit of New York. The whisky combines six European and American oak casks. As with previous releases in the series, the Macallan team collaborated with the Roca Brothers, owners of El Celler de Can Roca, in developing the whisky, which builds on the subtle apple notes already found in Macallan.
Whisky Advocate says:
Macallan whisky maker Polly Logan traveled to New York for inspiration for this whisky, meeting with acclaimed jazz musician Wynton Marsalis, legendary graffiti artist Lady Pink, art curator at the Guggenheim Museum Megan Fontanella, high-end fashion designer Daniel Silverstein and sneaker culture historian Dee Wells. Previous Distil Your World releases focused on London, Scotland, and Jerez.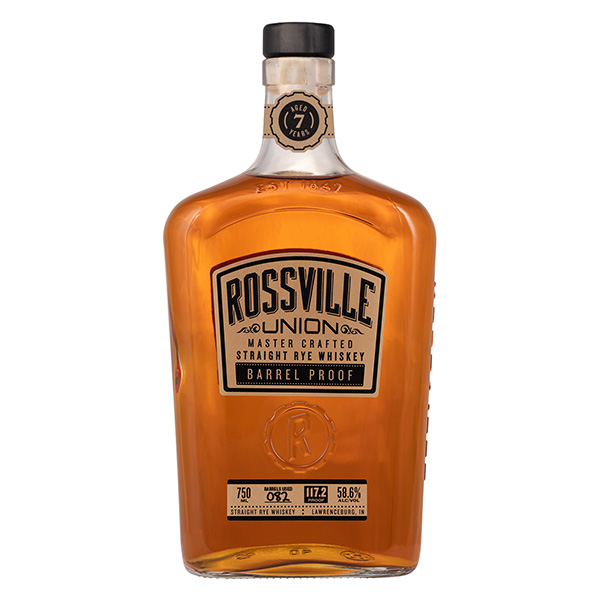 Rossville Union Barrel Proof (2022 Release)
Style: Straight rye
Origin: Indiana
Age: 7 year old
ABV: 58.6%
Price: $70
Release: April 2022
Availability: 18,000 bottles
Need to know:
The latest release of Rossville Union Barrel Proof features a medley of straight-rye mashbills from a collection of 82 barrels and for the first time, bears a 7 year age statement.
Whisky Advocate says:
MGP changed its name to Ross & Squibb Distillery last year as part of a focus on crafting its own brands, but it's still making whiskey on a contract production basis. So while much of its whiskey still gets purchased by start-up craft distillers, some of it also is bottled for Ross & Squibb's own labels such as Rossville Union. The Barrel Proof expression last scored 90 points in our Spring 2018 Buying Guide, and the price has remained the same since then. Look for a review of this age-statement release in an upcoming issue.
Catoctin Creek Roundstone Rye Cask Proof Hickory Syrup Finished
Style: Finished rye
Origin: Virginia
Age: Not stated
ABV: 60%
Price: $89
Release: April 25
Availability: Approximately 240 bottles
Need to know:
This iteration of Roundstone Rye Cask Proof was aged for two years in white oak barrels and then finished in a barrel used to age hickory syrup from Falling Bark Farm in Clarke County, Virginia.
Whisky Advocate says:
Catoctin Creek hasn't released this hickory syrup finish since 2019 and says it likely won't be released again for several years. Previous versions of Roundstone Rye Cask Proof were finished in maple syrup barrels and scored well, most recently netting 92 points in the Winter 2021 Buying Guide. That bottle is also featured in our Spring 2022 issue, where we write about the wider trend of maple syrup finishes. A review of this hickory syrup finish will appear in a forthcoming issue.
J.W. Kelly Read House 150th Anniversary Single Barrel Double Oaked
Style: Straight bourbon
Origin: Texas
Age: Not stated
ABV: 57.4%
Price: $60
Release: April 25
Availability: 168 bottles
Need to know:
Chattanooga-based J.W. Kelly is releasing this single barrel bourbon to celebrate the historic Chattanooga hotel, The Read House's 150th anniversary. The barrels selected were aged for five to eight years then transferred to new American oak for another 8 to 12 months.
Whisky Advocate says:
J.W. Kelly is named after James Watt Kelly, an Irish immigrant who pursued a career in whiskey when he moved to Nashville, Tennessee in 1864. When The Read House, what is considered the longest continuously operating hotel in the Southeast, opened in 1872, Kelly and his partner J.G. Webb owned a restaurant in the hotel, and in 1890, Kelly purchased the bar and billiards room. The connection then between the J.W. Kelly name and The Read House is storied, and this special limited release honors their shared history. In 1976, The Read House was added to the U.S. National Register of Historic Places and according to the brand, there is a second single barrel selected by The Read House team to be released in the near future. 
15 Stars Timeless Reserve
Style: Straight bourbon
Origin: Kentucky
Age: 14 year old
ABV: 51.5%
Price: $279
Release: April 2022
Availability: 1,650 bottles, exclusively in KY
Need to know:
This whiskey is a blend of 14 year old and 15 year old Kentucky straight bourbons from two undisclosed mashbills which include rye as the flavoring grain.
Whisky Advocate says:
Named in tribute to Kentucky, America's 15th state, 15 Stars pays homage to Kentucky's lengthy distilling history. The company is run by father-son duo Rick and Ricky Johnson, with the latter half of the pair acting as head blender. Future releases of 15 Stars will use special strains of corn, including a bourbon made with black corn and one made with a mix of red, white, and blue corn. The whiskeys are being contract distilled and warehoused in Bardstown, Kentucky.
Flying Tumbler The Bird
Style: Blended
Origin: Ireland
Age: Not stated
ABV: 43%
Price: $43
Release: April 2022
Availability: MA and NY
Need to know:
The Bird is a triple-distilled blend of grain and malt whiskeys, aged in bourbon and oloroso sherry casks.
Whisky Advocate says:
Originally launched in Dublin in August 2020, Flying Tumbler is made by siblings Jen McGinnell and Patrick and Thomas Walsh (not to be confused with Bernard Walsh, founder of Walsh Whiskey). The whiskey is sourced, matured, blended, and bottled in Carlow, Ireland—which, coincidentally enough, is also where Walsh Whiskey's The Irishman and Writer's Tears brands are blended and bottled. While The Bird is currently Flying Tumbler's sole U.S. offering, the company also produces The Tippler, a 12 year old blended whiskey, and The Roller, a single grain expression.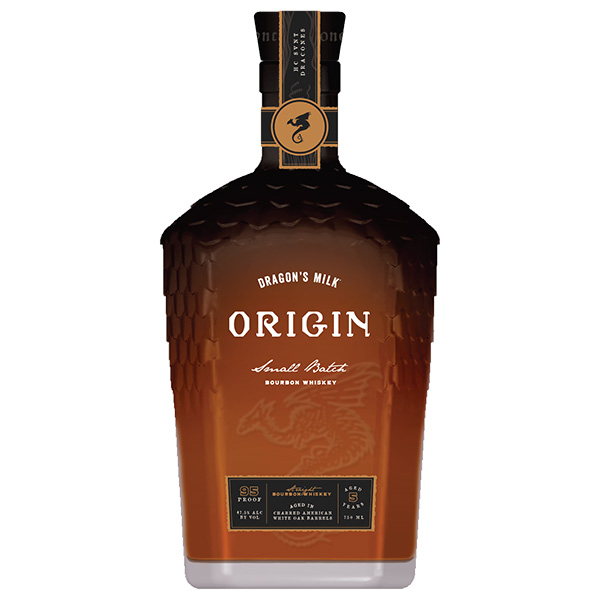 New Holland Dragon's Milk Origin
Style: Straight bourbon
Origin: Michigan
Age: 5 year old
ABV: 47.5%
Price: $45
Release: April 2022
Availability: Limited
Need to know:
Unlike New Holland's previous Dragon's Milk whiskeys, which were finished in Dragon's Milk stout barrels, Dragon's Milk Origin is entirely aged in more typical charred American oak barrels. 
Whisky Advocate says:
What sets this whiskey apart is the distillation process; it's distilled on a 100 year old pot still, as opposed to a continuous column still. A pot still makes for great small batch whiskey—this is bottled in batches of 100 barrels or less.