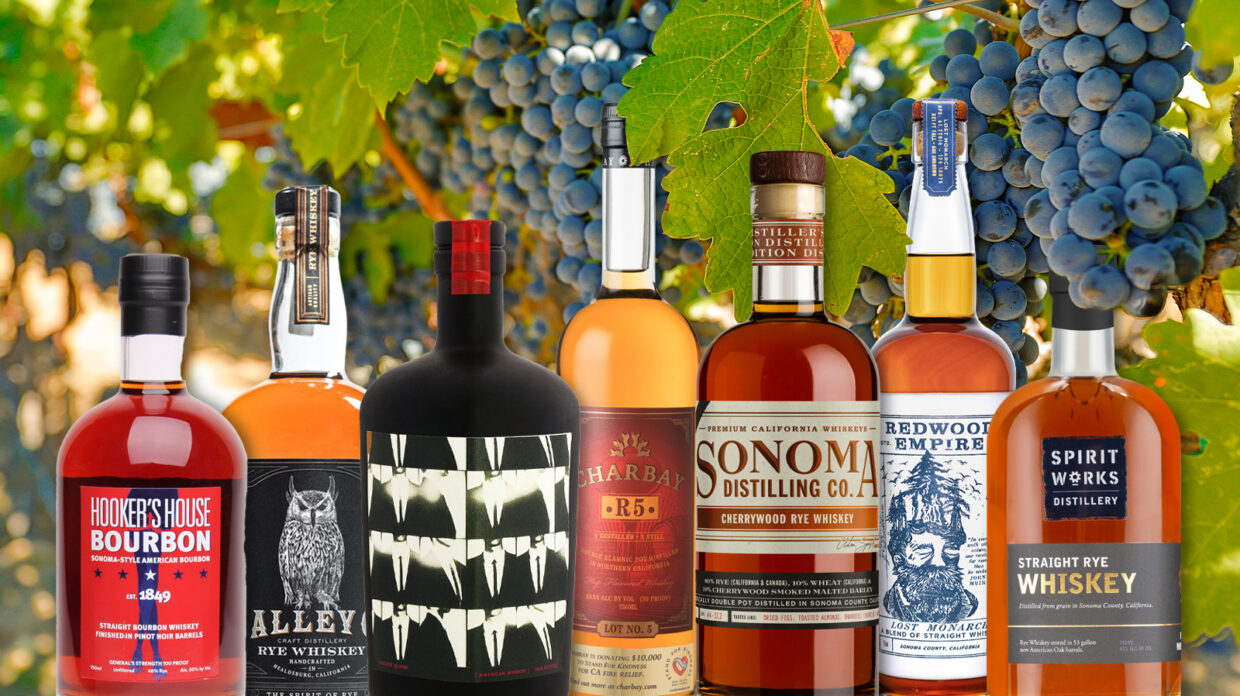 These days, famed California counties Napa and Sonoma aren't just for wine—they're brimming with fantastic whiskeys, too. When heading north of San Francisco, it's well worth your time to visit a distillery, especially if it grants you the opportunity to taste any one of the whiskeys listed below.
Explore California Wine Country Through These Whiskeys
Sonoma Distilling Co. Cherrywood Rye
92 points, 47.8%, $50
A rich, lively palate loaded with red fruit, cinnamon spice, melted brown sugar, chocolate, and white pepper.
Savage & Cooke Second Glance American
91 points, 44%, $40
Finished in wine barrels from winemaker (and distillery owner) Dave Phinney, this offers clove-studded orange, rye spice, and lemon.
Redwood Empire Lost Monarch Blend of Straights
90 points, 45%, $43
Orange blossom, iced tea, dark berries, and leather on the nose, followed by fruit and spice on the palate—orange, cherry, cedar, and cinnamon.
Alley 6 Rye

89 points, 43%, $50
Spice, fresh rye grain, fresh red apple, raspberry jam, dark chocolate, white pepper; generous spice but no burn.
Charbay R5 Hop Flavored (Lot No. 5)
88 points, 49.5%, $60
Distilled from Racer 5 IPA; citrusy at first, but gives way to sugary oak, maple syrup, burnt brown sugar, and roasted malt.
Spirit Works Distillery Rye
88 points, 45%, $50
Sweet orange slices, red fruits, vanilla maltiness, melted caramel, grain, root beer, and marzipan. A great balance of fruit and spice.
Prohibition Spirits Hooker's House Bourbon
86 points, 50%, $49
Finished in pinot noir barrels; new leather, aromatic oak, red berries, and pepper.