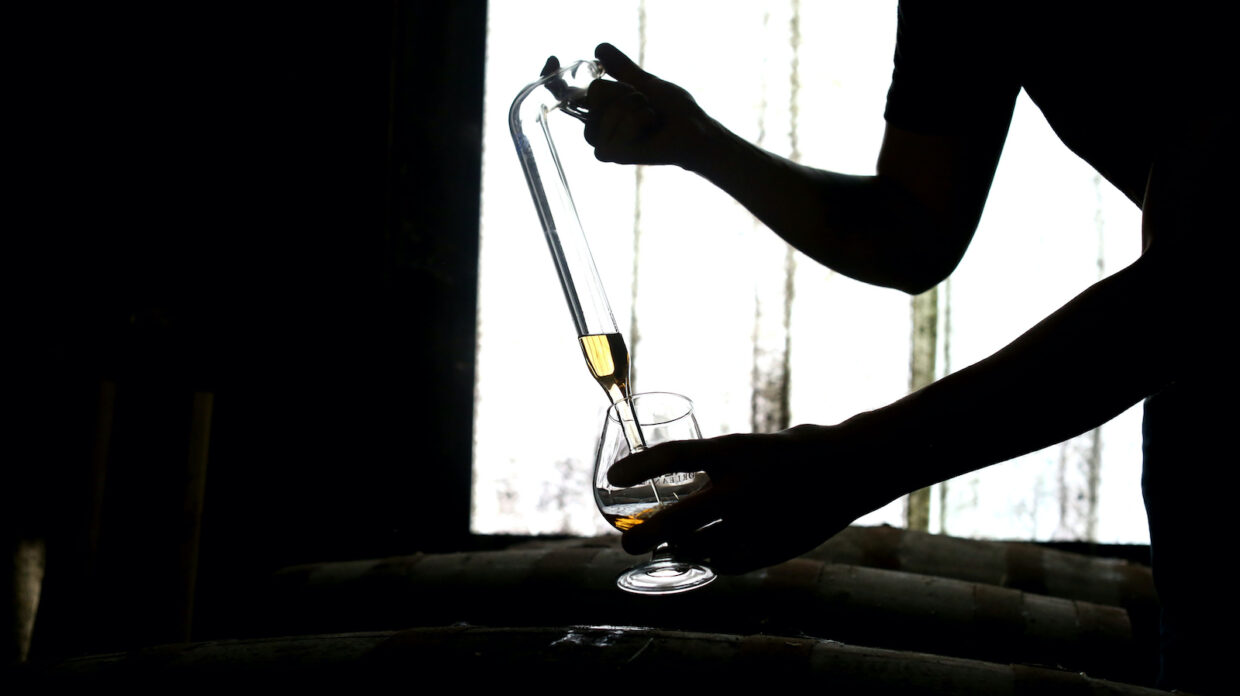 Toa Shuzo Co. Ltd., owner of legendary Japanese whisky brand Hanyu—which rose to fame through the Ichiro's Malt Card Series, one of the most coveted whisky collections in the world—has announced plans to rebuild the distillery, which closed two decades ago. The company is aiming for a quick construction period and a February 2021 reopening, telling Whisky Advocate, "Hanyu distillery will be revived."
Based in the city of Hanyu in Japan's Saitama prefecture, Toa Shuzo is creating a replica of the original pot still from the old Hanyu distillery to resume production of its own malt whisky. "Based on the drawing of the pot still that was distilling malt whisky before the suspension [of production], we will manufacture the exact same pot still … and revive the malt whisky made by the [original] Hanyu distillery," Toa Shuzo said in a translated version of a press release originally published on Oct. 27.
Toa Shuzo acquired a license to manufacture whisky for Hanyu in 1946. Initially, Hanyu sold blends made from grain whisky produced on its own continuous stills and imported malt whisky from Scotland. But in 1980, with the introduction of pot stills, Hanyu began producing its own malt whisky—which continued until 2000, when the distillery shut down amid a period of plummeting whisky consumption in Japan. "By the time we stopped distilling whisky, the entire company was in trouble," a spokesperson for Toa Shuzo says. "In 2004, we joined Hinode Holdings Co. Ltd. to revitalize our business, and have been working on reconstruction. Around that time, business revitalization was the main focus. Although it was a tough decision, we decided to give up the original malt whisky that we had [produced], and hand it over to the original manager."
Ichiro Akuto to the rescue
The original Hanyu distillery was dismantled in 2004, and its remaining whisky stocks sold off to Hinode Holdings—which appeared to have little interest in the whisky itself. Enter Ichiro Akuto—grandson of Hanyu founder Isouji Akuto—who witnessed the sale while working for Yamazaki at the time, and decided the precious whisky must be saved.  "I really liked the whisky, and some of the casks were approaching 20 years [old]," Akuto told Whisky Advocate in 2017. "It felt like my own children, and I couldn't stand seeing it happen. So, I decided to quit my job, start a company, take over the stocks, and begin making my own whisky."
Akuto managed to acquire not only some of Hanyu's equipment, but also its remaining 400 casks of malt whisky, which would result in the release of the Ichiro's Malt Card Series—a profitable move that helped him fund his new distillery, Chichibu. Hanyu's malt whiskies are revered among collectors for their multifaceted, cask-driven flavor, and collecting all 54 bottles from the Card Series is considered one of life's great—if not impossible—whisky challenges.
Akuto's move came at an opportune moment, as Japanese whisky started taking off in international markets from the mid-to-late aughts. Standard age-statement bottlings like Hakushu 12 year old all but vanished from liquor store shelves, and older age-statement bottles suddenly became collector's items. Around the same time, limited stocks of whisky from closed distilleries like Hanyu and Karuizawa skyrocketed in popularity, and over the next several years their values saw massive price bumps at worldwide auctions.
Since the dismantling of the original Hanyu distillery, Toa Shuzo has pivoted to sake production while under the umbrella of Hinode Holdings, which offers a variety of food and beverage products including mirin, sake, vinegar, shochu, and Golden Horse pure malt whisky. But it remains steadfast in its mission to resurrect one of Japan's most venerable distilleries. "By refining our technical capabilities, we have regained the trust of our customers," Toa Shuzo says. "We have managed to stabilize our management base, and see results for business revitalization, so we have decided to construct a distillery."