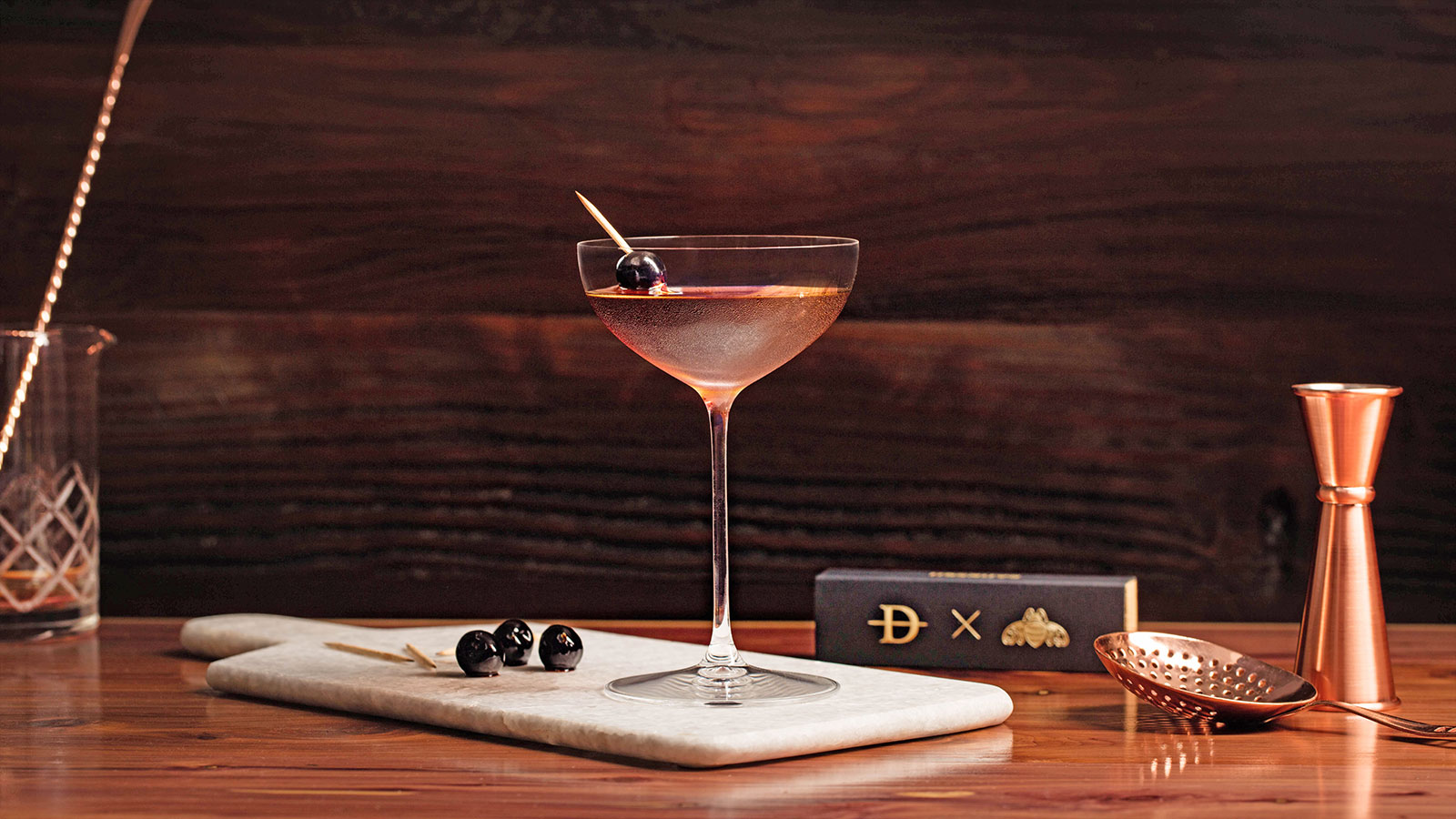 In this Extra Añejo Manhattan, "the richness of Patrón Extra Añejo pairs well with a Spanish vermouth, making for a well-rounded and more complex version of the Manhattan," explains Robert Freeman, bartender at Husk Restaurant in Savannah, Georgia.
INGREDIENTS
2 oz. Patrón Extra Añejo (or other aged tequila)
1 oz. Yzaguirre Rojo Reserva vermouth (or other sweet Spanish vermouth)
2 dashes Bittermens Xocolatl Mole Bitters
1 dash Angostura Bitters
Orange peel
Garnish: brandied cherry
DIRECTIONS
Mix tequila, vermouth, and bitters in a mixing glass with ice and stir about 40 times. Strain into a chilled coupe glass and squeeze an orange peel over the drink to release the oils. Garnish with a brandied cherry on a cocktail pick.