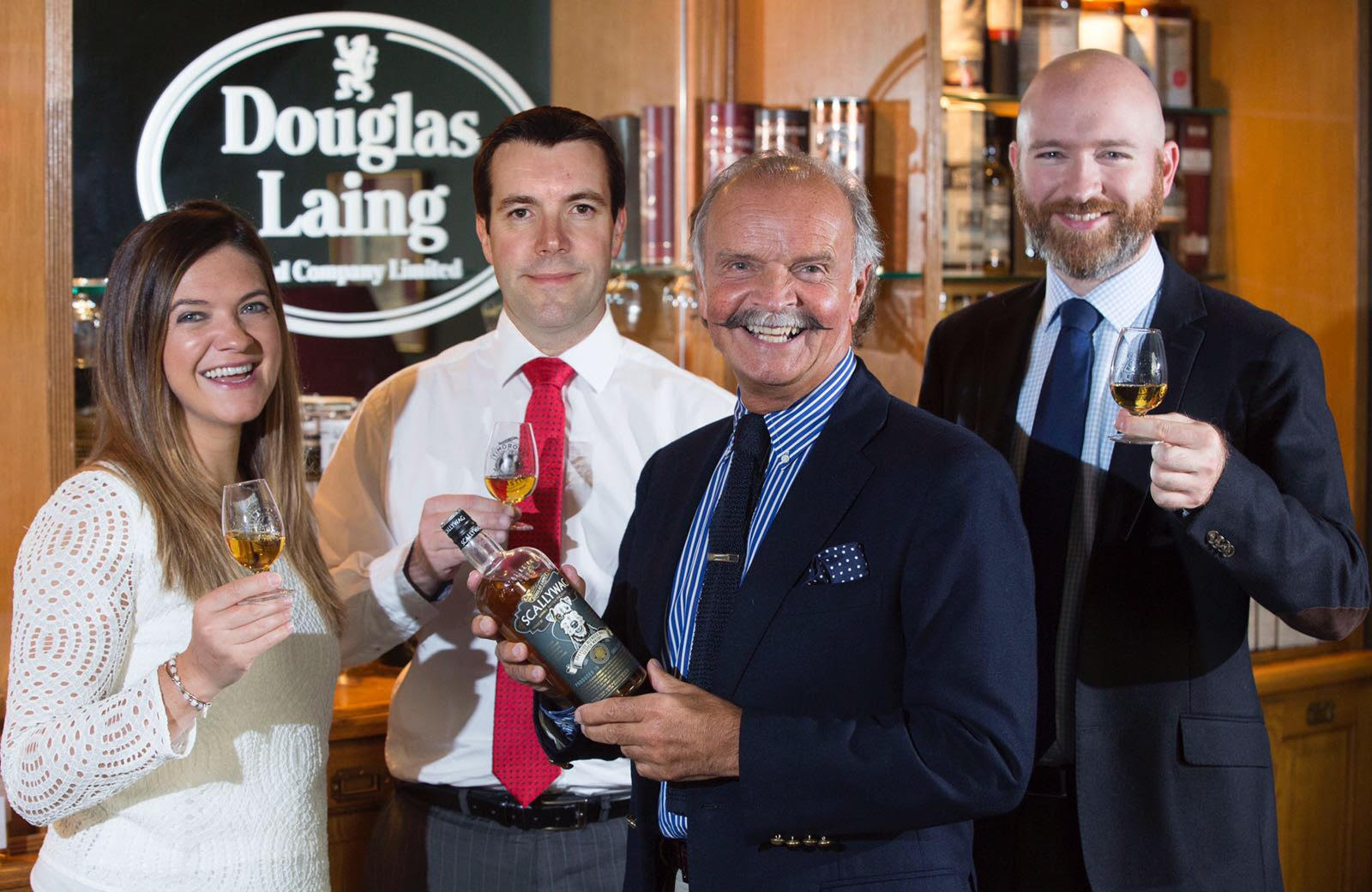 Independent bottler Douglas Laing & Co. has announced plans to build a new distillery in Glasglow, Scotland. The £10.7 million (around $14 million) project will enable the company to produce its own single malt whisky for the first time in its nearly 70-year history. Douglas Laing's current brands include single cask bottlings from a number of Scottish distilleries, as well as blended malts like Timorous Beastie, Rock Oyster, Scallywag, and Big Peat, and the Clan Denny blend. The new distillery will lead to the creation of entirely new brands, which will help the company expand its domestic and export sales.
The distillery—as yet unnamed (8/2018: see update below)—will be built in Glasgow's Pacific Quay area, and will include whisky production, warehousing, and bottling, along with a visitor center, bar and bistro, and the company's head office. Douglas Laing has received close to a million pounds from the Scottish government to support the construction, which is expected to begin next year. The facility will open in phases, with spirit starting to flow in 2019. The distillery will have capacity of more than 100,000 liters annually, and will source its water from Loch Katrine (which supplies Glasgow generally) and its barley from Scottish farms.
Douglas Laing & Co. is one of two companies that emerged from the breakup of Douglas Laing a few years ago. The original firm was founded in 1948 by Fred Douglas Laing. His sons, Fred and Stewart, ran it jointly from the 1980s until 2013, when they split it up and divided the assets and existing brands between two enterprises: Douglas Laing & Co. (Fred) and Hunter Laing & Co. (Stewart). Both men have children taking on active roles as the third generation of leadership within the family businesses. Fred's daughter, Cara Laing, currently serves as director of whisky for Douglas Laing & Co.
This announcement comes about six months after Hunter Laing & Co. revealed that it had hired former Bruichladdich master distiller Jim McEwan as production director of Ardnahoe Distillery. The Islay distillery is currently under construction with the goal of opening next year, but McEwan has already put his talents to work bottling select casks from Hunter Laing's stock as part of the Kinship Series.
Update August 27, 2018: Douglas Laing has announced that its new distillery will be called Clutha Distillery. Clutha is Scots Gaelic for Clyde, the river on which the distillery will sit.