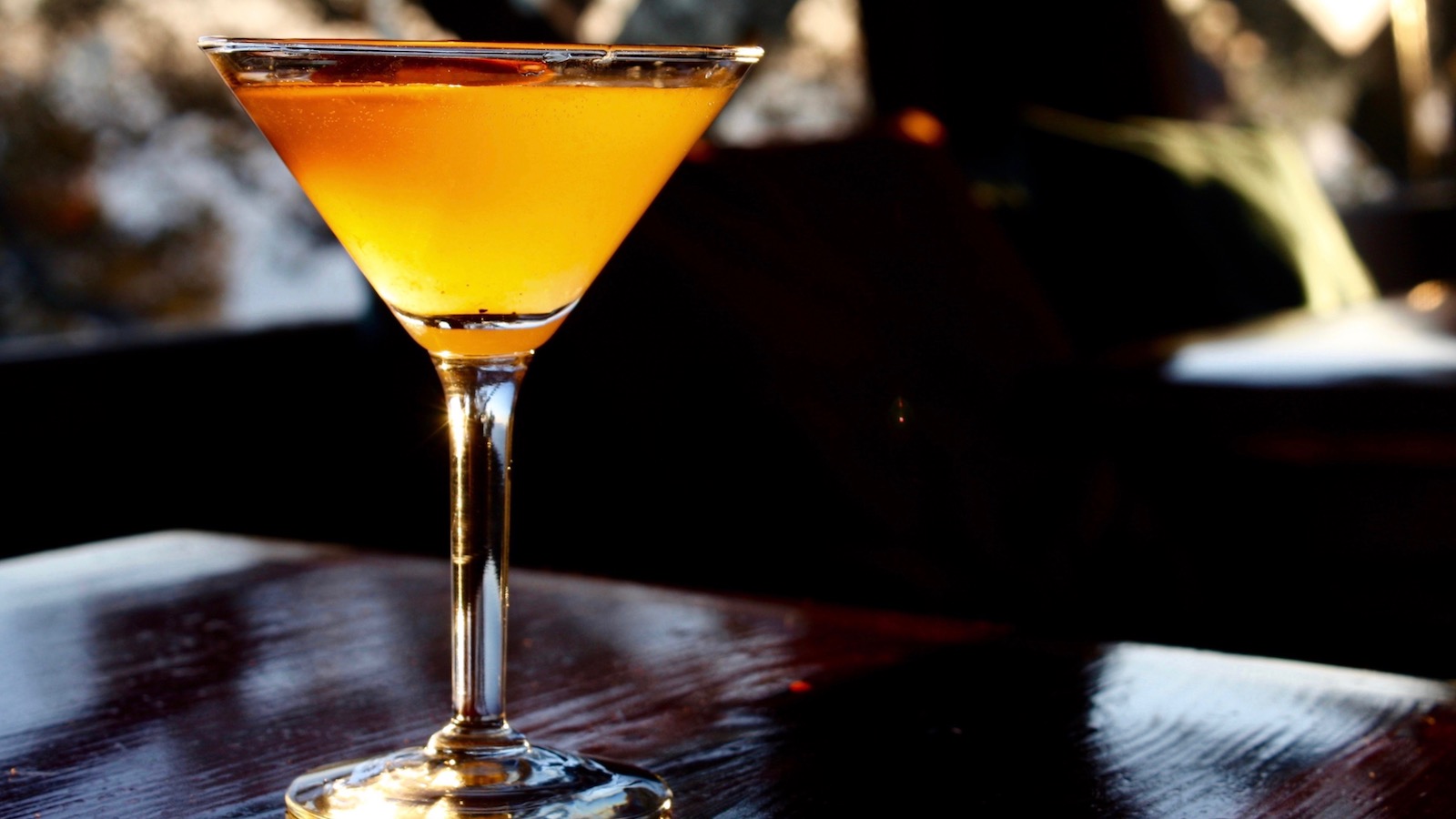 If the name of this cocktail, created by French Scott Marshall, bartender at the since-closed bar Five to One in Washington, D.C., sounds familiar, that's because it references a 2003 platinum-selling track. "This cocktail was inspired by and named after Kanye West's 'All Falls Down.' The song is a narrative that gives different examples of the beauty and inevitable impermanence of life. That's what fall represents to me—the end of summer, the beginning of winter, and the beauty of sweatshirt season that fades with every fallen autumn leaf," Marshall says. It's layers of spiced apple and lemon with a crisp, slightly effervescent finish.
INGREDIENTS
1½ oz. Angel's Envy bourbon (or other port-finished bourbon)
¾ oz. honeycrisp apple syrup (recipe below)
¾ oz. lemon juice
¼ oz. St. Elizabeth Allspice Dram
1½ oz. Austin Eastciders Original Dry Cider (or other dry hard cider)
lemon peel
DIRECTIONS
Combine all ingredients in a shaker with ice. Shake until cider creates a nice froth. Strain into a large coupe. Express the oils from the lemon peel into the drink, then discard peel.
Honeycrisp Apple Syrup
2½ honeycrisp apples, cored and chopped
1 cup water
1 cup sugar
Combine apples and water in a pot. Bring to a boil. Reduce heat to simmer and add sugar. Stir occasionally until sugar is dissolved. Let cool and strain into an airtight container. Keep refrigerated up to a week.