Archive: Ice
There's an easy way and a hard way—but either way, your whisky on the rocks will look amazing.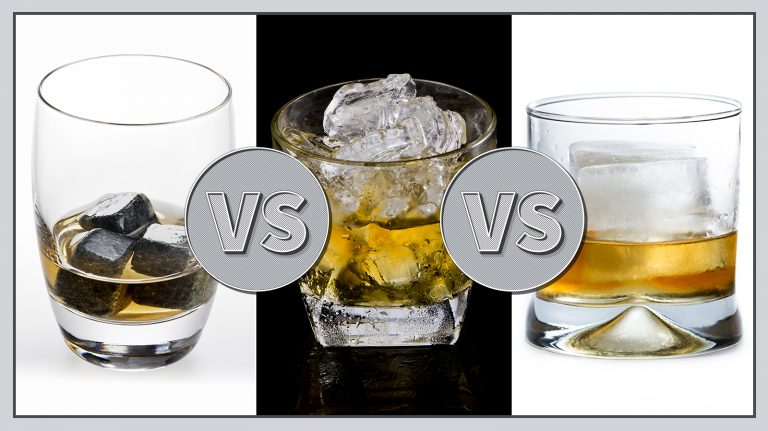 Testing three popular cooling techniques, we measured temperature and dilution over time to determine what's best for the whisky.
Chill your drink—and add a kick—using these boozy ice balls.
Add Campari Ice to your Manhattan to transform the drink into a Boulevardier.
Take the flavor and color of your cocktail up a notch with a Spicy Pomegranate Ice Ball.
When quenching your thirst, reach for a quality bottle of scotch, bourbon, or rye that won't break the bank.