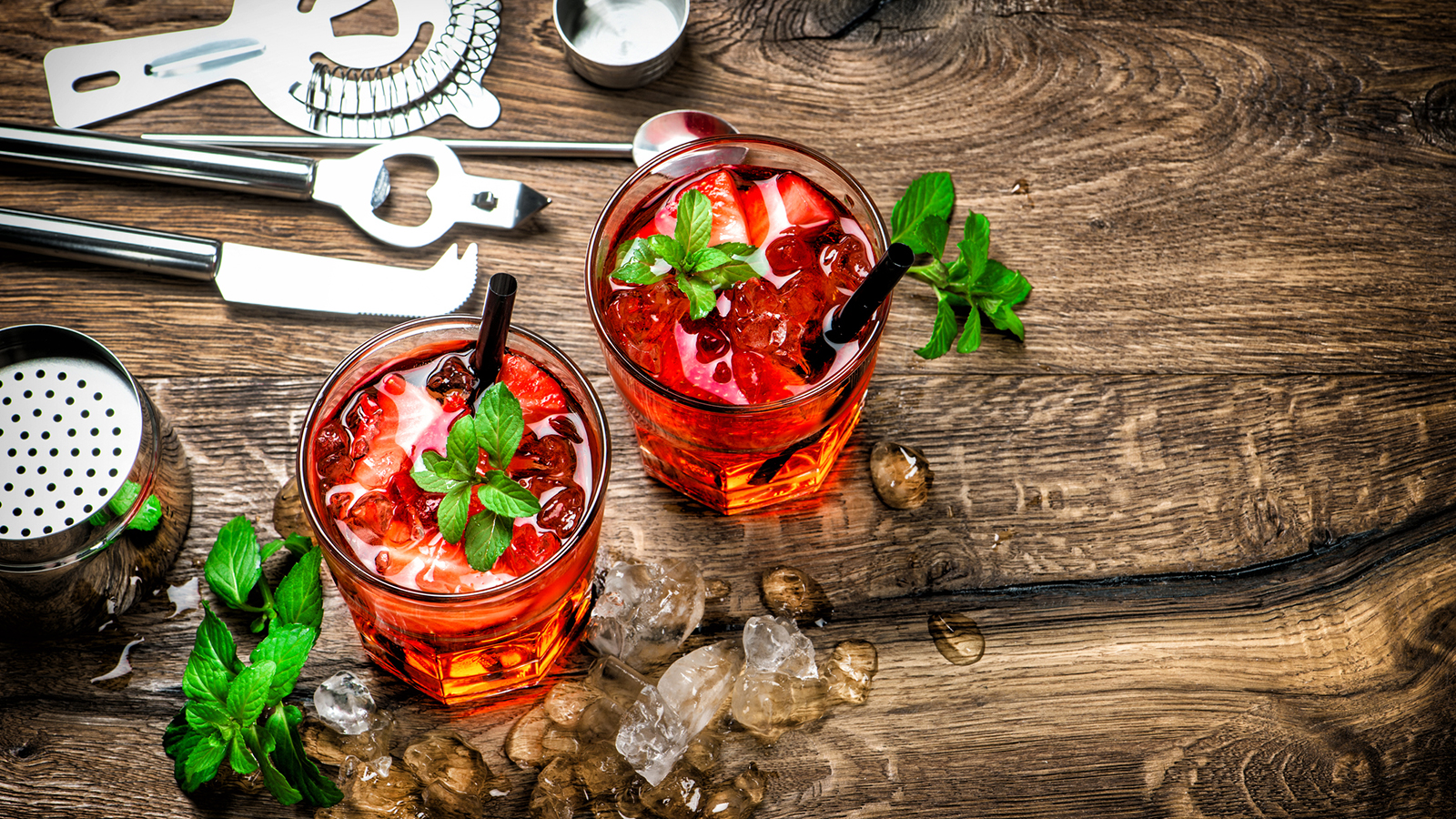 (Photo by iStock)
A tablespoon of strawberry jam makes for a concentrated fruity shortcut in this bourbon cocktail, created by Rick Wells of BLT Steak NYC.
INGREDIENTS
2 oz. Buffalo Trace bourbon
½ oz. simple syrup (1:1 ratio)
1 Tbsp. (about ½ oz.) strawberry jam
3 lemon wedges
4 mint sprigs
DIRECTIONS
Combine lemon, mint, and simple syrup in a mixing glass and muddle thoroughly. Add strawberry jam, Buffalo Trace bourbon, and ice. Shake vigorously. Strain into a rocks glass over crushed ice. Garnish with a mint sprig.