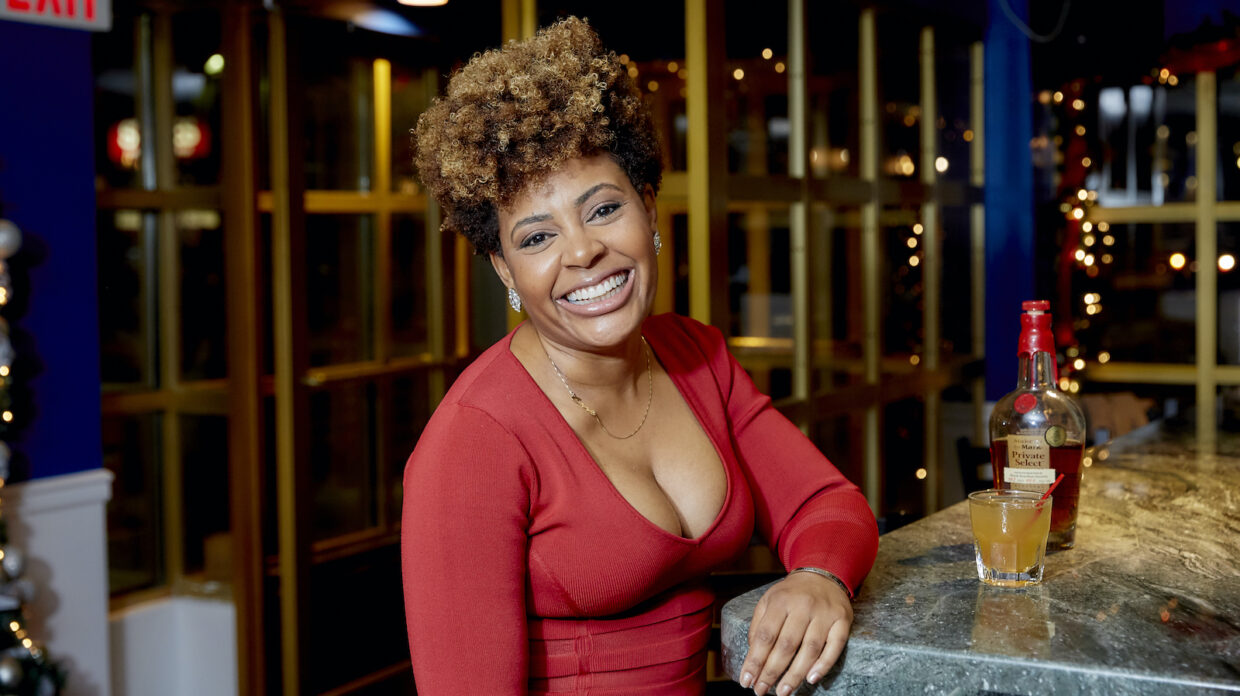 After two weeks of nationwide and global protests and demonstrations against racial injustice, many businesses have released statements expressing their intent to be more diverse and inclusive. For companies within the spirits industry, there's a new nonprofit consulting firm here to help with that goal. On June 8, Black Bourbon Society released a statement by founder and CEO Samara Rivers and COO Armond Davis on its Instagram, Twitter, and Facebook page announcing their creation of Diversity Distilled Inc.
The organization aims to partner with spirits brands and help them develop diversity and inclusion policies, Rivers says. After starting Black Bourbon Society in 2016 and making connections in the spirits world, she noticed that the industry doesn't often market toward people of color, and she attributes that to a lack of employees of color within the brands themselves. "We need to make sure that there are people of color in executive leadership, in HR departments that are actively recruiting other minority candidates to come into the fold," Rivers says.
PART OF THE SOLUTION
While Diversity Distilled will work with companies to recruit diverse employees, it will also work to prepare those future employees for jobs in the spirits industry. "We will be partnering with other nonprofit organizations that focus on job training, especially in transitioning bartenders into corporate positions for brands, when it comes to brand ambassador positions and sales roles," Rivers says. She has also been in conversation with Kentucky colleges that have distillation programs, such as the University of Kentucky, to ensure that students who go through those programs "have opportunities for internships, for mentorship, and then they can be paid to go right on into the industry when they graduate," she says.
Rivers and Davis formally created Diversity Distilled in January 2020, and there were plans to hold the first Diversity Distilled Spirits Conference this summer. Both the announcement of the consulting firm and the conference were put on hold due to the COVID-19 outbreak. Black Bourbon Society's statement, however, explained that they could not delay officially announcing Diversity Distilled any further during "this pivotal moment in our society."
This announcement came one day after Black Bourbon Society released "An Open Letter to the Bourbon & American Whiskey Industry," also penned by Rivers and Davis. The letter details the many ways that African Americans support the spirits industry and calls out American whiskey brands for largely remaining silent during the weeks of demonstrations.
Rivers says that the response to the letter has been positive; she has spoken with several companies already and expects to hear from more in the coming days. Some brands, such as Jim Beam, have released statements since the letter came out. "By speaking publicly, you then become the leader of the industry, and you encourage other brands in this industry to step up and be courageous, just like you were," Rivers says.
Rivers founded Black Bourbon Society four years ago, with the goal of both bringing together African American bourbon enthusiasts and bridging the gap between them and the spirits industry. Now the club has over 17,000 members around the world. As Rivers puts it, she and Davis created Diversity Distilled because they want to be part of the solution.
"I was always taught that if you want us to change, you've got to be ready to roll up your sleeves and make change," Rivers says. "And so, as we roll out the strategic Diversity Distilled and really start to build our partners and have our board and advisories in place, we're just ready to dig in and do the work. Because that's the only way that we feel like we can see change in this industry."