A couple months after its launch at Fèis Ìle, Laphroaig Cairdeas 2017 is available stateside. The cask strength version of Laphroaig's Quarter Cask expression will retail at a recommended price of $80. There's more maritime scotch to be had, as Douglas Laing & Co. (which recently announced plans to open its own distillery in Glasgow) is releasing a sherry cask version of its Rock Oyster blended malt. Meanwhile, Hirsch has launched an 8 year old bourbon with a high-rye mashbill, and there's a new single grain Irish whiskey from the Egan's brand. Plus Hamilton Distillers in Arizona is debuting a cask strength batch of its single malt whiskey that's made with barley dried with mesquite smoke. Read on for full details.
Laphroaig Cairdeas 2017 Quarter Cask
Style: Single malt
Origin: Scotland (Islay)
Age: Not stated
Proof: 57.2% ABV
Price: $80
Release: August 2017
Availability: Limited quantities
Need to know:
Each year, Laphroaig releases its special-edition Cairdeas ("friendship" in Gaelic) expression, first at the Islay Festival, and later in the rest of the world. This year's bottling is a cask-strength version of Laphroaig Quarter Cask.
Whisky Advocate says:
Laphroaig Quarter Cask spends five-plus years maturing in Maker's Mark barrels before being transferred to quarter casks for six months. It's a perennial favorite among Laphroaig lovers, and we're excited to see it at cask strength instead of the typical 48% ABV.
Hirsch Small Batch 8 year old High Rye Straight Bourbon
Style: Bourbon
Origin: Indiana
Age: 8 years old
Proof: 46% ABV
Price: $52
Release: July 2017
Availability: Nationwide
Need to know:
This is a combination of two bourbons: one made with a 21% rye mashbill and the other with a 36% rye mashbill. The whiskeys were distilled at MGP Distillery in Indiana.
Whisky Advocate says:
A.H. Hirsch 16 year old bourbon is something of a legend in the whiskey world; it was distilled in 1974 at Pennco Distillery in Schaefferstown, Pennsylvania. Anchor Distilling, based in San Francisco, has owned the Hirsch brand for many years. This 8 year old bourbon shares little more than a name with the famous 16 year old, but fans of high-rye bourbon will still find something to enjoy here.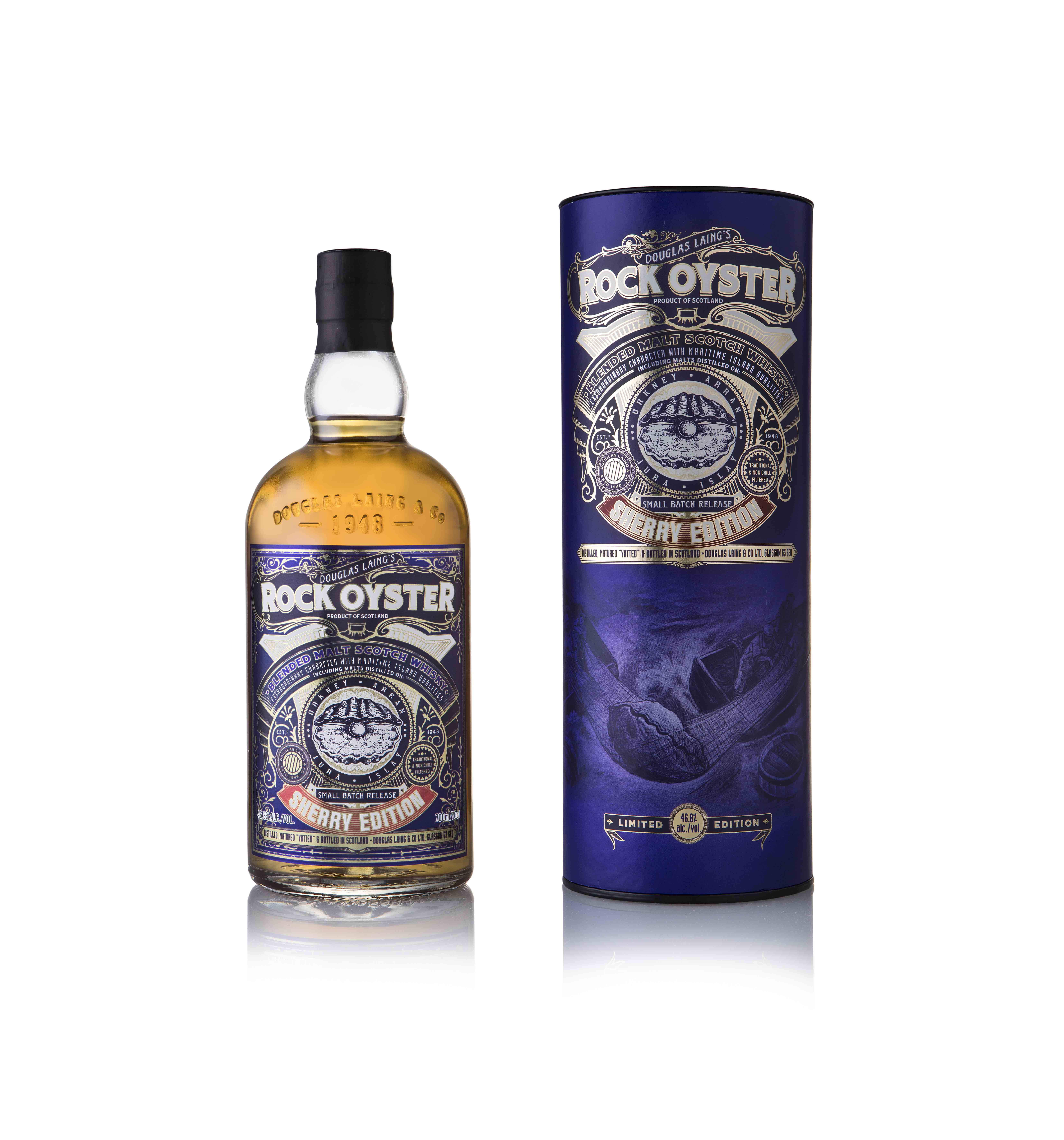 Rock Oyster Sherry Edition
Style: Blended malt
Origin: Scotland
Age: Not stated
Proof: 46.8% ABV
Price: $60
Release: August 2017
Availability: Limited edition
Need to know:
Douglas Laing & Co.'s Rock Oyster blends single malts from the islands of Arran, Jura, and Islay. This special edition spent the final part of its maturation in sherry butts.
Whisky Advocate says:
The whisky launches tomorrow, August 5th, which is National Oyster Day. This "sweet meets peat" special edition will be available in limited quantities.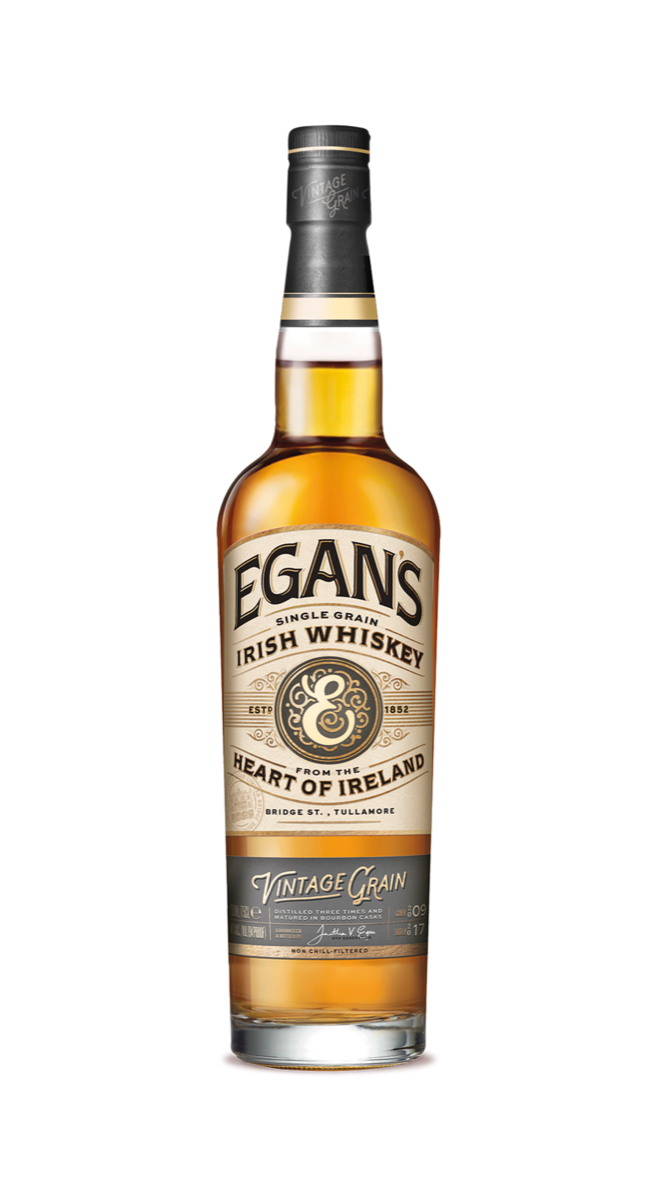 Egan's Vintage Grain Irish Whiskey
Style: Single grain whiskey
Origin: Ireland
Age: 8 years old
Proof: 46% ABV
Price: $45
Release: August 2017
Availability: California, Colorado, Georgia, Illinois, Massachusetts, Nevada, New Jersey, and New York
Need to know:
Egan's is a historic Irish whiskey brand that ceased being produced in the mid-20th century. It was revived in 2015 by members of the Egan family. This is a single grain Irish whiskey sourced from an undisclosed distillery. It joins Egan's existing single malt Irish whiskey, which is also sourced.
Whisky Advocate says:
Is single grain the next big trend in Irish whiskey? Teeling Single Grain—rated 91 points by Whisky Advocate—set the tone, and recently Kilbeggan released a single grain whiskey. Like many newer Irish brands, Egan's sources its whiskey. Ireland doesn't have many distilleries capable of supplying aged single grain, so a savvy drinker can make a good guess as to this whiskey's origins—and what other products out there might come from the same place.
Whiskey Del Bac Distiller's Cut
Style: Single malt
Origin: Arizona
Age: Not stated
Proof: around 60% ABV
Price: $62
Release: September 2017
Availability: Arizona only for now
Need to know:
Hamilton Distillers has been making single malt whiskey in Arizona since 2011. The distillery does all its own malting, drying some barley with mesquite smoke. This is the first cask strength expression of Del Bac, but it won't be the last. Hamilton Distillers intends to continue releasing special editions of Distiller's Cut. Each batch will vary depending on the blend.
Whisky Advocate says:
Unless you're from the Southwest (and perhaps not even then), you might not have realized that there's a single malt distillery in Tucson that does everything—from malting the barley to bottling the finished whiskey—in-house. Hamilton Distillers is a small operation, but its whiskeys pack a big punch. Even if you can't get your hands on this limited-edition expression (it's currently available in Arizona only, expanding to other states over time), the other Del Bac whiskeys are worth trying out. Most of the distillery's whiskeys are around 2 years old, which sounds young until you remember that a hot climate leads to more rapid maturation—and Arizona gets pretty darn hot!