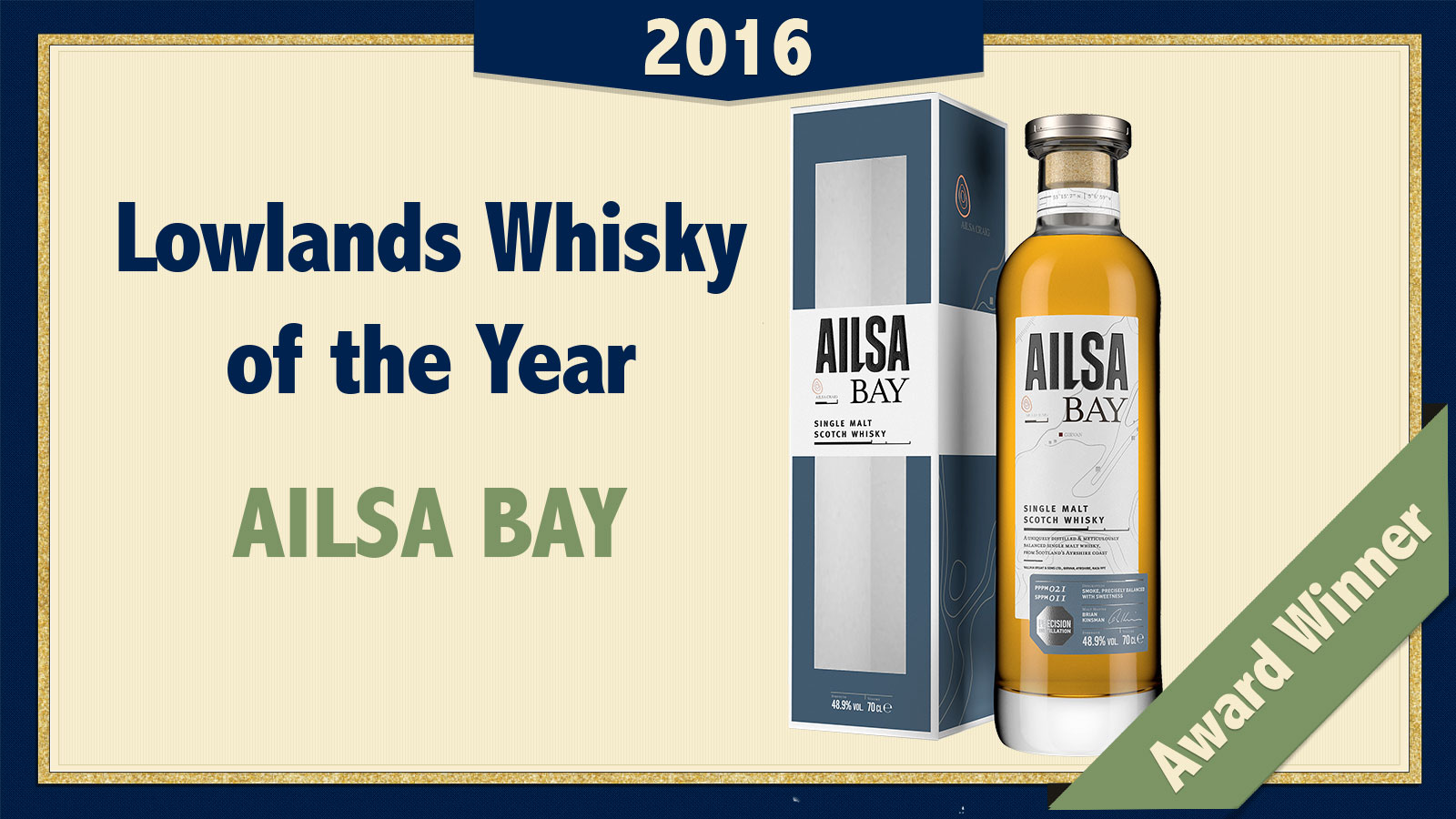 Ailsa Bay—48.9% ABV, £55
Given the plethora of recently opened and planned distilleries within the Lowland area of single malt Scotch whisky production, there should be many contenders for this award in a few years. For now, however, most new releases from the region are independent bottlings of old favorites and innovation has been at a premium. So it was a great pleasure to see William Grant & Sons do something truly radical when it came to the first bottling from their Ailsa Bay Distillery at Girvan, in Ayrshire.
The Grant's team threw the rulebook of what a Lowland malt should be like out of the window and created a peated, multi-cask matured whisky that really sets a benchmark for future releases.
The Ailsa Bay Distillery produces a variety of whisky styles, including batches of peated spirit. The phenolic level (expressed in parts per million, or ppm) is analyzed just before bottling. This inaugural release is recorded at 21 ppm.
The new make Ailsa Bay spirit is initially filled into Hudson Baby bourbon casks sourced from the Tuthilltown Spirits Distillery in New York. It spends 6 to 9 months in Hudson's 24-100 liter casks before being transferred into virgin oak, first-fill, and refill American oak casks for several years to mature further. The whisky that is ultimately bottled carries no age statement but benefits significantly in terms of delineation of flavor and richness of texture from being presented at a strength of 48.9% ABV and in non-chill filtered form.
This sweet, smoky whisky is not 'Lowland' as we have come to know it, but it is an excellent addition to the region's single malt offering. William Grant & Sons has proven once again that a long-established, family-controlled company can give anyone a run for their money when it comes to thinking outside the box, while producing a quality product with real integrity.